What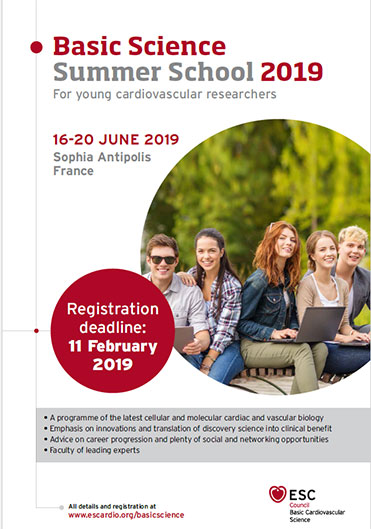 The Basic Science Summer School is a unique opportunity to meet face-to-face with expert faculty and representatives of pharma. The course gives a broad overview of the cardiovascular science from the basic concept to the translation to patients and provides advocacy and advice to build and develop a scientific career. The participants also share their experience and have the opportunity to present their own work during daily poster sessions.
When
The Basic Science Summer School will be held from 16-22 June 2019
Where
The Basic Science Summer School will take place at the European Heart House, Sophia Antipolis, France
How to register
Pre-registration will open in early January 2019. Places are limited.
Scientific programme
Scientific Programme & Planner
The most updated programme where you can search by session type, category, day, faculty, or keyword.