HFA Atlas is part of the ESC Atlas of Cardiology, a unique compendium of data on the prevalence of cardiovascular disease (CVD), risk factors, outcomes, health infrastructure and service provision across ESC member countries.
What does ESC Atlas in Heart Failure do?
In order to complement the compendium by adding heart failure statistics, HFA Atlas was initiated in 2016 by then HFA President, Prof. Petar Seferović (Belgrade, RS) and an expert team. Prof. Seferović explains, "Around 40 key heart failure-specific variables were initially identified. Some are related to infrastructure, for example, the number of dedicated heart failure units per country, and some explore outcomes, such as the frequent hospital readmissions experienced by patients with heart failure."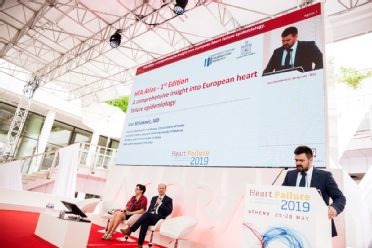 Read ESC Atlas in Heart Failure: rationale, objectives, and methods
The first results from 42 ESC countries were presented at Heart Failure 2019 by Dr. Ivan Milinkovic (Belgrade, RS) as part of a symposium on heart failure epidemiology and registries.
Prof. Seferović points out, "These results and wider analyses will help us to see the bigger picture. Data exists from other regions on heart failure practices and provision, but now we can look at our own data from a large number of European countries and see where resources can be targeted to make a difference."
The need to add heart failure statistics
Prof. Panos Vardas, ESC President 2012–2014 and Chief Strategy Officer of the European Heart Agency explains, "The idea behind Atlas was to highlight gaps and inequalities across Europe in human and capital resources related to CVD to identify where cardiovascular healthcare can be improved. Atlas contains over 300 variables and provides important data on the burden of CVD overall; however, there are very few variables specific for heart failure and we recognised the need to create dedicated companions to Atlas for different specialities."
Demonstrations
A demonstration was available on the ESC Stand during the ESC Congress 2019 in Paris, France. Earlier in 2019, HFA Atlas was demonstrated at Heart Failure Congress 2019 in Athens.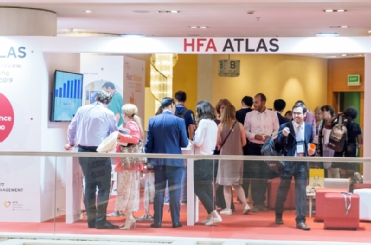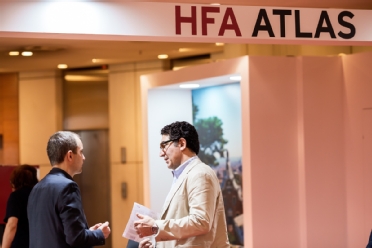 Take the ESC Atlas quiz
Access key take home messages from ESC Atlas.