HFA Career Café Online 2020
The HFA Career Café 2020 was held online from 22–29 June.
What is Career Café?
Young specialists met renowned experts in up to three individual meetings of 12 minutes each to discuss their career and/or ongoing research.
Who attended?
Heart Failure Specialists of Tomorrow (HoT) Silver and Gold Members.
Mentors on Monday 22 June 2020
Mentors on Wednesday 24 June 2020
Mentors on Friday 26 June 2020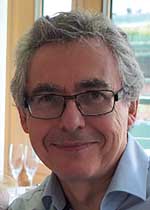 Mentors on Monday 29 June 2020