The Pocket Guides give an overview of established normal ranges for CMR measurements, common acquisition methods and clinical indications for CMR. For each indication we provide typical scan protocols, tips and tricks and a guide for reporting.
These publications are endorsed by the EACVI.

Cardiovascular Magnetic Resonance Pocket Guide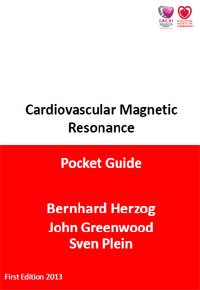 Authors: Bernhard Herzog, John Greenwood, Sven Plein,
Pankaj Garg, Philip Haaf, Sebastian Onciul
Order your hard copy of the CMR Pocket Guide
(General) Second Edition May 2017
Order your hard copy - Italian version
Consult the English version (online)
Download Italian version (PDF) NEW!
Congenital Heart Disease Pocket Guide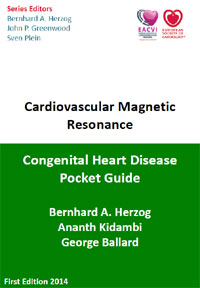 Authors: Bernhard Herzog, Ananth Kidambi, George Ballard
Order your hard copy of the CMR Pocket Guide
(Congenital Heart Disease)
Physics for Clinicians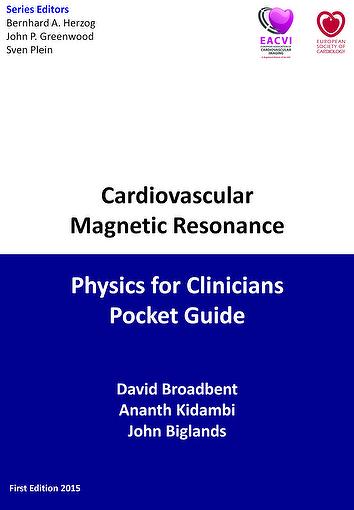 Authors: David Broadbent, Ananth Kidambi, John Biglands
Order your hard copy of the CMR Pocket Guide
(Physics for Clinicians)