Experts' Introduction
Over the last decade, intense collaboration between physician scientists and the diagnostic industry has enabled game-changing innovation in the rapid rule-out and/or rule-in of acute myocardial infarction (AMI). High sensitivity cardiac troponin (hs-cTn) assays enable reliable measurement of cardiac troponin (cTn) concentrations in the normal range, thereby increasing substantially the diagnostic accuracy for AMI already with the first blood draw performed at presentation to the emergency department (ED).
This was a prerequisite for the development and maturation of early rule-out and rule-in strategies for AMI into clinical practice worldwide.
While the first iteration was complex and required the combination of a biomarker panel, the electrocardiogram, and a clinical risk score and allowed the safe rule-out of AMI in only 10% of patients with acute chest pain, the latest iterations including the European Society of Cardiology (ESC) 0/1h-algorithm are simple, as they are based on hs-cTn concentrations only, and allow the safe rule-out AND/OR rule-in of AMI in about 75% of patients.

The ESC 0/1h-algorithm is a combination of the single measurement approach with the original 0/1h-algorithm. It has all the advantages of the single measurement approach (speed and simplicity), but further extends the number of patients eligible for triage towards rule-out of AMI to those patients with low hs-cTnT/I concentrations at presentation and NO relevant change (rise AND/OR fall) in hs-cTnT/I concentrations after 1h.
It also adds the possibility to triage patients towards rule-in of AMI using high initial hs-cTnT/I concentrations and/or relevant changes in hs-cTnT/I after 1h.
The ESC 0/1h-algorithm has been derived and validated for all currently available hs-cTnT/I assays, with unique data-driven cut-off values for each assay to achieve a sensitivity and NPV of 99% or higher, is recommended by the NSTEMI ESC Guidelines with a class I recommendation, and has recently been shown to be superior to 0/3h-protocols in both a randomized controlled trial, and in a large diagnostic study with central adjudication of final diagnoses.
Safe and effective implementation into clinical routine has also been documented.

Prof. Christian Eugene Mueller, FESC

Department of Cardiology
Basel, Switzerland

Resources below have been selected by Dr. Hrvoje Jurin

Young Member
Croatia
E-learning Courses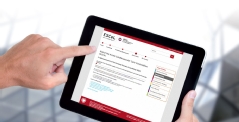 ACVC Clinical Decision-Making Toolkit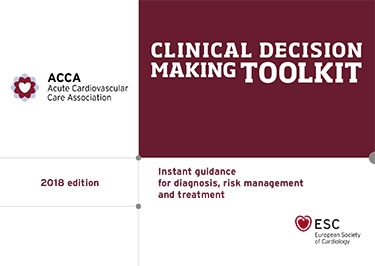 Chapter 2 Acute Coronary Syndroms
Acute Cardiovascular Care Congress Resources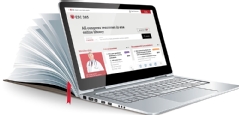 Fast prehospital rule-out using a high-sensitivity cardiac troponin T assay in a low-prevalence population for acute coronary syndrome (OUT-ACS)
ESC Congress Resources
A selection of resources from ESC congresses:
Webinar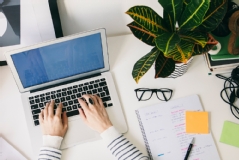 ESC Clinical Practice Guidelines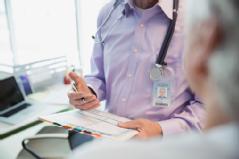 European Heart Journal - Acute Cardiovascular Care

COVID-19 and Cardiology

ESC Guidance for the Diagnosis and Management of CV Disease during the COVID-19 Pandemic
Clinical Cases