Expert's Introduction
The significant improvement in the diagnosis and management of patients with congenital heart disease (CHD) over the last decade, has led to a larger number of adults with CHD than the paediatric CHD population. However, many of these patient's initial repairs are palliative and will leave them with significant sequela, increasing their risk of having cardiovascular complications.
Some patients will present to the emergency department in the setting of an acute decompensation, precipitated or complicated by the underlying condition or the concomitant comorbidities.
Acute arrhythmias and decompensated heart failure are the most common acute presentations, and their management requires to have a good understanding of the patient's underlying anatomy and physiology, of their previous interventions and its sequelae, as well as their associated comorbidities.
Finally, often, these patients need specific therapeutic modalities that might defer from those used in patients with non-congenital heart disease.
Resources such as the ESC e-Learning Platform in acute grown-up congenital heart disease are very useful to manage these patients in the acute setting.
Prof. Rafael Alonso-Gonzalez, MD, MSc, FESC
Director, Toronto ACHD Program
Program Director, Adult Congenital Heart Disease Fellowship
Assistant Professor | Department of Medicine, University of Toronto

The resources below have been selected by Assoc. Prof. Umit Yasar Sinan
ACVC Young Member
Turkey
ESC e-Learning Platform (ESCeL)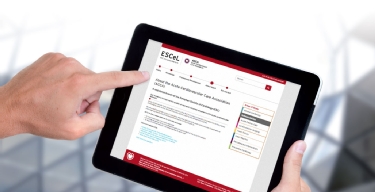 Access a relevant course in the field:
• Topic 61. Acute grown-up congenital heart disease (GUCH)
European Heart Journal - Acute Cardiovascular Care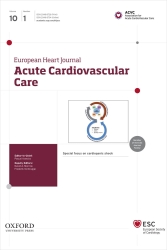 Access a selection of relevant scientific papers in the field:
• Outcome after cardiopulmonary resuscitation in patients with congenital heart disease
• Predictive factors of death associated with infective endocarditis in adult patients with congenital heart disease
• Sudden cardiac death as a presentation of anomalous origin of the left coronary artery from pulmonary artery in a young adult
ESC Clinical Practice Guidelines
Acute CardioVascular Care Congress resources
• A decompensated adult congenital heart disease patient – and I am on call. Help me with my acute heart failure patient!
• Safety and cost-effectiveness of ward based inotropes for managing heart failure in adults with complex congenital heart disease. Poster session