CORE-MD
CORE–MD will translate expert scientific and clinical evidence on study designs for evaluating high-risk medical devices into advice for EU regulators, to achieve an appropriate balance between innovation, safety, and effectiveness.
A unique collaboration between medical associations, regulatory agencies, notified bodies, academic institutions, patients' groups, and health technology assessment agencies, will systematically review methodologies for the clinical investigation of high-risk medical devices, recommend how new trial designs can contribute, and advise on methods for aggregating real-world data from medical device registries with experience from clinical practice.
Multidisciplinary workshops will propose a hierarchy of levels of evidence from clinical investigations; educational and training objectives for all stakeholders, to build expertise in regulatory science in Europe; and an ethics charter for medical device innovation.
This is a Horizon 2020 funded project (grant agreement no. 965246)
EHRA-PATHS
Optimization of atrial fibrillation (AF) disease management is highly needed. The project aims at transforming and improving the clinical practice in the field of AF to holistic, inclusive and personalised treatment strategies. The project will create well-founded, innovative systematic care pathways to tackle multimorbidity in elderly AF patients. We hypothesize that such a well-structured, interdisciplinary, and patient-tailored care program is feasible throughout all healthcare systems in Europe, and effective to optimize outcomes.
There are 5 objectives:
Further characterize multimorbidity, polypharmacy and sex differences in AF patients by means of clinical data registries.
Perform a European needs assessment study to map current clinical practice and identify unmet needs
Devise and implement new software-supported interdisciplinary, patient-centred care pathways
A two-part evaluation with an initial base mapping followed by a European cluster randomised controlled trial
Disseminate the insights, care pathways and implementation strategy from this project to stakeholders
This is a Horizon 2020 funded project (grant agreement no. 945260)
RESILIENCE
RESILIENCE aims at testing the efficacy of a novel intervention (remote ischemic preconditioning) to reduce the incidence of AC-induced HF. We have selected Non-Hodgkin lymphoma as the target population since it is diagnosed at advanced comorbid age in both genders.
This will also allow us to study gender differences in AC-induced HF. A phase II randomized clinical trial enrolling 608 patients undergoing AC chemotherapy will be done. The primary endpoint will be based on serial cardiac magnetic resonances exams. Taking advantage of the recruited population and data gathered, we will further validate 2 novel cardiac magnetic resonance imaging methods: a novel early marker of cardiotoxicity, and a new sequence allowing a massive reduction of acquisition time. We will also study a personalized strategy to empower patients in clinical trial execution, which includes Patient-Reported Outcome and Experience Measures (PROMs and PREMs). Our final goal is to reach the patient level by implementing the novel strategy at the clinical level while paving the way for a future large phase III trial.
This is a Horizon 2020 funded project (grant agreement no. 945118)
CARDIOCARE
The project will address the issue of increasing CVD mortality in breast cancer patients. Its aims is to individualized scale up better management for the multimorbid elderly breast cancer patient through innovative eHealth applications, coupled with sensors and wearables.
This will allow the development of quality indicators for effective care pathways and allow a more informed approach to breast cancer patients with multimorbidity, training and education of caregivers and stakeholders to boost effectively elderly breast cancer patients along disease trajectory and cardiotoxicity.
eHealth applications will increase the involvement and participation of the patients in their care process and self-management improving adherence to their individualized care plan, and a better psychological adaptation to their disease.
This is a Horizon 2020 funded project (grant agreement no. 945175)
CoroPrevention
European Coronary Heart Disease (CHD) burden is unsustainable. Better risk stratification tools and personalised patient care is needed for reducing morbidity and mortality of CHD and the associated economic burden. The project will shape and implement a personalised secondary prevention program for patients with established CHD. This precision strategy will be tested in the prospective CoroPrevention Trial.
CoroPrevention aims to significantly reduce the number of coronary events by using outcome risk and patient characteristics guided prevention in CHD patients. The scientific team will:
Prospectively evaluate the clinical utility of personalized prevention in CHD

Evaluate health economic and social benefits of the personalized prevention in CHD

Discover predictive markers of drug treatment response in CHD

Improve current ESC Clinical Practice Guidelines based on RCT validated clinical data

Disseminate the refined prevention program to the attention of practitioners, patients, health care payers and policymakers
This program will establish a new, economically sustainable, personalised treatment practice applicable throughout Europe, particularly to those regions where CHD prevention needs upgrading. The protocols and technologies will be carefully assessed by NICE using their standard evaluation methods that will allow independent expert opinions for different European authorities and decision-makers. These opinion statements will further be supported by full Health Economics analyses of the CoroPrevention Trial.
CoroPrevention - Personalized Prevention for Coronary Heart Disease is a Horizon 2020 funded project (grant agreement no. 848056).
TO-AITION
Depression is a common and serious comorbidity of cardiovascular disease (CVD) affecting one in three patients, among which women earlier and more frequently. There is an urgent need to understand CVD-depression co/multimorbidities, unwind causative mechanisms and biomarkers, and develop novel tools and research directions for improving the prevention, diagnosis and treatment of these highly prevalent and devastating conditions.
TO_AITION (ancient greek τo αἰτιoν=the cause) will address the overarching hypothesis that immune-metabolic dysregulation, occurring as a result of genetic, lifestyle and environmental risk factors 'training' innate immunity, drives low-grade systemic inflammation leading to the development of CVD-depression multimorbidities.
The project will rationally change our current understanding of the causative mechanisms driving CVD depression comorbidity, unravelling patients' complexity and improving their diagnosis, monitoring and management.
A high-dimensional approach for unwinding immune-metabolic causes of cardiovascular disease depression multi-morbidities (TO-AITION) is a Horizon 2020 funded project (grant agreement no. 848146).
AFFECT-EU
The AFFECT-EU project involves 14 EU countries. Its major goal is to develop an accurate, risk-based and ready for implementation AF screening algorithm using digital devices, for early detection and reduction of AF-related health inequities, morbidity and mortality in Europe.
To do so, the scientific team will:
Develop a risk-based AF screening algorithm, by combining the available information from the largest outcome trials and multiple screening studies across Europe) including health modifiers and biomarkers
Refine the stratification of high-risk populations in a personalised approach through an exploration of distinct digital screening methods and multiple health determinants in deeply-phenotyped population cohorts
Validate the AFFECT-EU risked-based screening recommendations in a meta-analysis of European and worldwide studies
Demonstrate cost benefits and acceptability of AF screening across different European healthcare systems
Identify the AF screening potential to be taken up by differing healthcare systems
Foster the dissemination of results and adoption of the risked-based AF screening algorithm in the ESC
This is a Horizon 2020 funded project (grant agreement no. 847770).
PROFID
Sudden cardiac death (SCD) is a major public health problem accounting for ~20% of all deaths in Europe with an estimated yearly incidence of ~350-700,000, often in patients with previous myocardial infarction (MI). In SCD, the heart suddenly and unexpectedly stops beating. If untreated, the patient dies within minutes, but SCD can be successfully prevented by an implantable cardioverter-defibrillator (ICD).
PROFID will develop a clinical decision support tool (risk score) to predict the individual SCD risk and identify those post-MI patients that will optimally benefit from an ICD. Two parallel randomised clinical trials will validate the implementation of the risk score to determine ICD implantation, while health economic analyses will assess its economic impact on health care systems. A software tool for clinical use of the risk score will be implemented, and a pilot runs in 3 European regions with the participation of insurance companies and authorities. The unique composition of the consortium with key opinion leaders, patient organisations, large hospital chains, payers, policymakers and state authorities across Europe, will ensure implementation into routine clinical practice.
This is a Horizon 2020 funded project (grant agreement no. 847999).
euCanSHare
The project will create a translational research platform to facilitate cardiovascular data sharing amongst sixteen leading research centres in the European Union (EU) and Canada. It integrates the most well-established data infrastructures, namely the European Genome-Phenome Archive (EGA), Euro-BioImaging and BBMRI-ERIC, to enhance and standardise data deposition, harmonisation and sharing procedures. It integrates more than 35 Canadian and European cohorts that makeup over one million records. These cohorts include -omics (e.g. genomics, transcriptomics, metabolomics) cardiac imaging and clinical data.
Once established, researchers will benefit from a consolidated one-stop, data-shop to perform efficient and effective research that results in tailor-made patient treatment and better cardiovascular disease outcomes.
This is a Horizon 2020 funded project (grant agreement no. 825903).
All Canadian partners are funded by the Canadian Institutes of Health Research (CIHR) and the Fonds de recherche du Québec - Santé (FRQS).
The project announced its kick off in a press release on 11 December 2018.
Cardioscape II
Cardioscape II is a two-year project funded by the European Research Area Network on Cardiovascular Diseases (ERA-CVD), through Horizon 2020. It is aimed at surveying the European CVD research landscape by mapping national and international research funding opportunities. The project continues the work of the Cardioscape I, updating the data and adding new functionalities to the website. The outcome of the project will help guide the future direction of CVD research within in Europe. In particular, it will drive funding organisations and policymakers to identify research gaps and priorities, highlight areas where coordination could be improved and encourage synergies and cooperation for future research.
The Cardioscape II website is in progress, however, the Cardioscape I project website is still accessible.
Big Data@Heart
The aim of BigData@Heart is to improve patient outcomes and reduce the societal burden of heart failure, atrial fibrillation and acute coronary syndrome (ACS) in Europe.
BigData@Heart's ultimate ambition is to unlock the societal, scientific, clinical and industrial value of current and future European data sets by fully realising the potential big data approaches have for cardiovascular diseases.
This is an Innovative Medicines Initiatives (IMI) funded project (grant agreement no. 116074).
ESCAPE-NET
In this project, leading European scientific teams which have created large relevant population cohorts, mostly dedicated to Sudden Cardiac Arrest (SCA) research, join forces to fully exploit available data towards improving SCA management. This will be done by:
Building a unique and growing database of over 100,000 (DNA) samples including over 20,000 SCA patient samples
Identifying risk factors and first-response treatment strategies that may explain the differences in SCA occurrence and survival between European countries
Collaborating with professional networks to translate the outcomes into European clinical practice for the prevention of SCA, and European infrastructures to improve survival after SCA
This is a Horizon 2020 funded project (grant agreement no. 733381).
PAPAartis
PAPAartis is a phase II trial to demonstrate that a staged treatment approach for Chronic aortic aneurysms can reduce paraplegia and mortality dramatically.
It can be expected to have both a dramatic impact on the individual patient's quality of life if saved from a wheelchair and also upon financial systems through savings in:
lower costs in EU health care
lower pay-outs in disability insurance (est. at €500,000 in Year 1)
loss of economic output from unemployment.
Some 2 500 patients a year in Europe undergo these high-risk operations with a cumulative paraplegia rate of over 15%; therefore >€100 million per year in costs can be avoided and significantly more considering the expected elimination of type II endoleaks.
This is a Horizon 2020 funded project (grant agreement no. 733203).
BETA 3_LVH
The objective of the BETA 3_LHV project is to prevent patients from having structural heart remodelling, and therefore at risk, to develop heart failure.
The project is a clinical trial with an already marketed drug, known to be effective in bladder disorders that will be administered to patients in a new indication.
This is a Horizon 2020 funded project (grant agreement no. 634559).
Procedure for ESC involvement in EU Funded project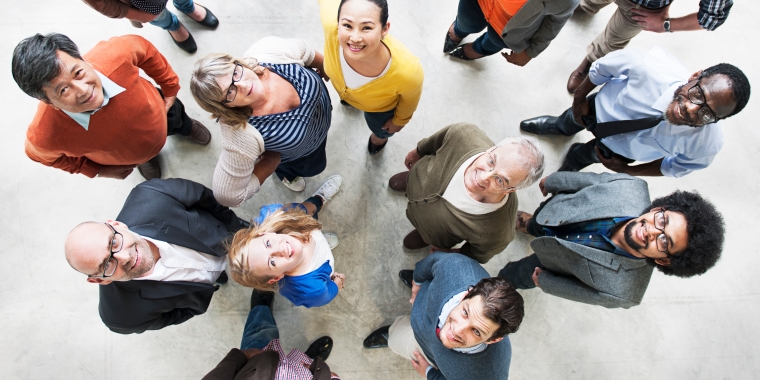 Nature of involvement
ESC will not participate in projects for endorsement purposes only.
Strategic and scientific value assessment of the project
Only projects related to the ESC mission statement and ESC strategic orientations will be considered. This includes, of course, Working Groups, Councils and Associations.
Submission procedure
Initial review by ESC ex officio Grants & Research Chair, if acceptable then
Submission for assessment to ESC Scientific Committee Chair
ESC decision
ESC decision
The final decision will be taken jointly by the ex officio Grants & Research Chair and ESC Scientific Committee Chair
Timelines
For single/one stage calls: Request with proposal synopsis six weeks before the call's deadline
For two-stage calls: Request with proposal synopsis four weeks before the call's deadline
Compulsory information
Synopsis

Indication of relevant call for proposal and submission deadline
Summary of project objectives
Relevance to ESC/constituent body mission



Complete (draft) proposal

Project objectives
Expected role for ESC/constituent body
Resources: (human & budget) implications
Project duration
Indicative project consortium
Contact
For more information, please use the contact us form, indicating the category "Other" and clearly stating "EU Projects".