Objectives of the Registry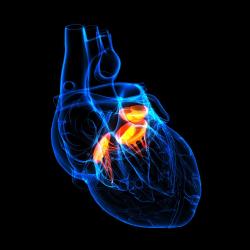 The main objective of the VHD II Survey is to:
Analyse existing practices in the management of patients with severe native heart valve disease or any previous transcatheter or surgical valvular intervention (referring modalities, investigations, indications for intervention, results of different techniques and their proportionate use).
Compare these practices with existing ESC guidelines.
Evaluate changes in practice since the first European survey on valvular disease that was performed in 2001.
Other objectives will consist of analyses of the data collected in the program, in order to report in-hospital and six-month mortality and morbidity after enrolment in the survey, according to the chosen management strategy. Specific issues and related questions to be addressed during the study on valvular heart disease will focus on:
The use of diagnostic procedures: echocardiography, stress tests, CT scan and cardiac magnetic resonance, invasive investigations.
The use and results of valve interventions: surgical valve replacement and repair, concomitant coronary or aortic surgery, transcatheter aortic or mitral valve surgery, percutaneous valvuloplasty.
The management of patients after a valve intervention: modalities of follow-up, antithrombotic therapy, other medical therapy.
Assessment of specific sub-groups of patients of interest, because of their increasing incidence: elderly patients, interventions in asymptomatic patients, heart failure patients and investigations used to detect coronary disease.
Characteristics of the Registry
The ESC Valvular Heart Disease II Survey is an international, prospective, longitudinal multicentre, observational study in worldwide countries.
Consenting patients who meet the eligibility criteria will be admitted consecutively to the study during a three-month period of recruitment, without any limit to the maximum number of patients included in a centre. Approximately five thousand patients will be enrolled overall.
A six-month follow-up assessment will be made by telephone or during a patient visit by the investigating centre.
Standard management of patients currently performed in routine clinical practice will be followed. Drug prescriptions and indications to perform diagnostic/therapeutic procedures will be completely left to the participating cardiologists.
No specific protocols or recommendations for evaluation, management, and/or treatment will be put forth during this observational study.
All the 56 ESC country members are invited to participate in this survey through the National Cardiac Societies. A national coordinator is appointed for each country to manage the survey at national level.
If you are already registered as a participant in the EORP programme, you may connect to our secure website: http://www.eorp.org.
Registry Organisation
The Executive Committee of the registry is chaired by Bernard Iung.

Executive Committee
Alec Vahanian, Chair of EORP Oversight Committee, FR
Jeroen Bax, ESC President, NL
Susanna Price, GB
Victoria Delgado, NL
Michele De Bonis, IT
Bernard Prendergast, UK
Raphael Rosenheck, AT
Olaf Wendler, DE
Frank Ruschitzka, CH
Michael Haude, DE
Bogdan Popescu, RO
Stephan Windecker, CH
Gerhard Hindricks, DE
Luc Pierard, BE
Aldo Maggioni (ex-officio), EORP Scientific Coordinator, IT
Steering Committee
Artan Goda, AL
Julia Mascherbauer, AT
Fuad Samadov, AZ
Bernard Cosyns, BE
Agnès Pasquet, BE
Krasimira Hristova, BG
Peter Wenaweser, CH
Georgios Georghiou, CY
Katerina Linhartova, CZ
Huseyin Ince, DE
Nikolaj Ihlemann, DK
Peep Laanmets, EE
Magdy Abdelhamid, EG
Arturo Evangelista, ES
Antti Saraste, FI
Christophe Tribouilloy, FR
Shelley Rahman-Haley, GB
Andreas Katsaros, GR
Astrid Apor, HU
Ronen Beeri, IL
Francesco Romeo, IT
Erkin Mirrakhimov, KG
Vaida Mizariene, LT
Andrejs Erglis, LV
Elizabeta Srbinovska Kostovska, MK
Daniela Cassar DeMarco, MT
Jorge Cossio Aranda, MX
Victoria Delgado, NL
Lidia Tomkiewicz-Pajak, PL
Regina Ribeiras, PT
Bogdan A. Popescu, RO
Branko Beleslin, RS
Alexander Bogachev-Prokophiev, RU
Iveta Simkova, SK
Sait Mesut Dogan, TR
Gani Bajraktari, XK