Transcatheter Aortic Valve Implantation (TAVI)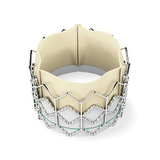 It was certainly unexpected by many that transcatheter aortic valve implantation became so widely used 2-3 years after CE mark approval.
Two main reasons justified this massive interest and widespread adoption:
1. A genuine need to treat a large number of patients, with degenerative aortic stenosis in their advanced age, who had multiple comorbidities and high mortality with conventional aortic valve replacement.
2. The development of a spirit of cooperation among all the physicians involved, motivated by the general acceptance that this practice involved the combination of surgical and interventional skills and expert interpretation of multimodality imaging.
Transcatheter Mitral Valve Repair (TMVR)
The anatomical complexity of the mitral valve and variety of pathological processes, a clinical challenge also for experienced surgeons with direct access and repair, deterred for years any attempt to percutaneous correction. Mitral regurgitation can be caused by annular dilatation and leaflet tenting for functional regurgitation secondary to left ventricular dilatation, including post-ischaemic failure, or can be secondary to leaflet and cordal mixomatous degeneration or, more rarely, post-rheumatic inflammatory changes. Comparison of the results of the TMVR with the outcome predicted by longitudinal studies of the natural history of medically treated mitral regurgitation. Correlation between completeness of the correction of MR and improvement of symptons and MACE free survival.
Objectives and Characteristics of the Study
Objectives
Monitor the frequency of use and indications of TCVR
Assess periprocedural device success
Assess one-month safety (combined endpoint of VARC definitions) defined as survival without major stroke, life-threatening (or disabling) bleeding, Grade 3 acute kidney injury, periprocedural MI, need for a repeat procedure for valve-related dysfunction (surgical or transcatheter)
Assess 12 month efficacy (combined endpoint of VARC definitions)
Assess the effectiveness in reducing symptons and improving quality of life at one year
Identify the predictors of success/complications including clinical parameters, valve characteristics, access site, type of valve/device used, type of imaging modality selected for planning and execution, centre and operator experience
Characteristics
12 countries were involved in the pilot phase of the TCVT Registry (2010-2013): Belgium, Czech Republic, Denmark, France, Germany, Israel, Italy, Poland, Spain, Switzerland, UK and Sweden.
In December 2012 EuroIntervention published: in-hospital results on 4,571 patients for the TCVT Registry. The one month follow-up were presented at the ESC Congress in Munich.
After the pilot, the TCVT Registry moved into its long-term phase, in which the 56 ESC member countries were invited to take part.
Study Organisation
The Executive Committee of the registry is chaired by Martine Gilard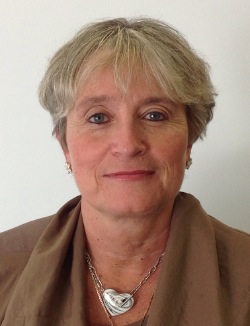 Executive Committee
Martine Gilard (Chairperson)
Carlo Di Mario (Past Chairperson)
Bernard Prendergast (Aortic)
Neil Moat (Aortic)
Bernard Iung (Aortic)
Stephan Windecker (Aortic)
Patrizio Lancellotti (Aortic/Mitral)
Francesco Maisano (Mitral)
Susanna Price (Mitral)
Robert Ferrari (Oversight Committee)
Aldo Maggioni, EORP Scientific Coordinator, ex-officio (non-voting)
Steering Committee
The Steering Committee is composed of one National Coordinator per participating country. The National Cardiac Societies are responsible for the selection of the national coordinators and participating centres.
Johan Bosmans, BE
Marc Claeys, BE
Peter Wenaweser, CH
Georgios M. Georgiou, CY
Petr Kala, CZ
Mikko Savontaus, FI
Herve Le Breton, FR
Peter Ludman, GB
Konstantinos Toutouzas, GR
Bela Merkely, HU
Amit Segev, IL
Sergio Berti, IT
Gian Paolo Ussia, IT
Sigitas Cesna, LT
Giedrius Davidavicius, LT
Inga Narbute, LV
Andrew Cassar, MT
Marian Zembala, PL
Rui Campante Teles, PT
Milan Nedeljkovic, RS
Simon Matskeplishvili, RU
Matjaz Bunc, SI
Viliam Fridrich, SK
TransCatheter Valve Treatment (TCVT) Pilot Registry 2011
Executive Committee
Carlo Di Mario (Chairman)
Neil Moat (Aortic)
Pepe Zamorano (Aortic)
Gerhard Schuler (Aortic)
Bernard Iung (Aortic)
Olaf Franzen (Mitral)
Ottavio Alfieri (Mitral)
Susanna Price (Mitral)
Luigi Tavazzi (Oversight Committee)
Aldo Maggioni (EORP)
Steering Committee
Belgium: Erwin Schroeder (Aortic) / Marc Claeys (Mitral)
Czech Republic: Petr Kala
France: Helene Eltchaninoff
Germany: Georg Nickenig (Mitral)
Israel: Haim Danenberg
Italy: Francesco Romeo (Aortic) / Gian Paolo Ussia (Mitral)
Poland: Marian Zembala
Spain: Javier Goicolea
Switzerland: Peter Wenaweser (Aortic) / Roberto Corti (Mitral)
United Kingdom: Bernard Prendergast
If you wish to know more about this survey please contact EORP or click how to join us.
Thanks to Edwards Lifesciences LLC, Irvine, CA. for the picture. Edwards SAPIEN and SAPIEN are trademarks of Edwards Lifesciences Corporation.