Introduction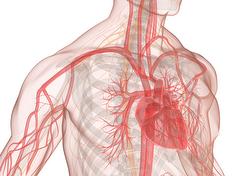 The acute coronary syndrome (ACS) comprises a variety of clinical scenari ranging from unstable angina pectoris to non-ST-segment elevation myocardial infarction (NSTEMI) and ST-segment elevation myocardial infarction (STEMI). The management of these different types of ACS have been rapidly evolving during the past decade. The highest short- term mortality is observed still in patients with STEMI defined by chest pain or equivalent symptoms and ST segment elevations or a left bundle block (LBBB) in the diagnostic Electrocardiogram (ECG) and confirmation by elevation of cardiac markers (preferred troponin). Based on the results of randomised controlled trials, the European Society of Cardiology (ESC) has been providing practice guidelines relevant to the treatment of STEMI.
Previous ACS-Surveys and Snapshot within the Euro Heart Survey Programme showed gaps between recommendations by guidelines and their implementation into clinical practice. In addition wide variations in the treatment of STEMI between countries have been noticed, especially in the use of primary percutaneous coronary intervention (PCI). Large national quality control registries of consecutive patients with ACS have shown that adherence to guidelines is associated with an improvement of care, and a significant reduction of hospital mortality in clinical practice. Therefore it is of interest how adherence to guidelines relates to outcomes in a multinational observational study.
Objectives and characteristics of the study
The main objective of this general, prospective, multicentre and observational registry is to describe the demographic, clinical, and biological characteristics of patients with STEMI admitted to a representative setting of cardiology centres (with and without PCI facilities) in ESC-member countries in Europe and beyond.
The target population are patients with chest pain or equivalent symptoms of more than 20 minutes duration within the last 24 hours prior to admission to hospital and ST segment elevations or LBBB in the diagnostic ECG.
Objectives
To assess management patterns and in particular the current use of reperfusion therapies.
To evaluate how recommendations of most recent STEMI European guidelines regarding reperfusion therapies and adjunctive pharmacological and non-pharmacological treatments are adopted in clinical practice and how their application can impact on patients' outcomes. Information on the reasons why evidence-based treatments are not utilised will be collected.
To evaluate in-hospital patient outcome.
To evaluate the organization of STEMI management across Europe and Mediterranean countries specifically regarding the diagnostic and admission process and treatment pathways.
To validate the prognostic predictors of in-hospital and one-year outcomes. In particular, patients with Cardiopulmonary resuscitation and/or cardiogenic shock, who still present a high mortality rate despite reperfusion therapy.
Characteristics
This study is open to all ESC member and affiliate member national cardiac societies. You are welcome to join us!
The purpose of this registry is to assess the feasibility of recruitment, the appropriateness of the dataset collected and the suitability of the expected enrolment.
Study Organisation
The ESC Associations initiating this registry are the Association for Acute CardioVascular Care (ACVC) and the European Association of Percutaneous Cardiovascular Interventions (EAPCI).

The Executive Committee of the registry is co-chaired by: Uwe Zeymer, Nicolas Danchin, Franz Weidinger and Peter Ludman.




Executive Committee
Franz Weidinger, AT, Co-Chair
Uwe Zeymer, DE, Co-Chair
Nicolas Danchin, FR, Co-Chair
Peter Ludman, UK, Co-Chair
Peter Sinnaeve, BE
Petr Kala, CZ
Roberto Ferrari, IT, Chairman of the EORP Oversight Committee
Aldo P. Maggioni, IT, EORP Scientific Coordinator
Steering Committee
The Steering Committee is composed of one National Coordinator per participating country.
Artan Goda, AL
Parounak Zelveian, AM
Franz Weidinger, AT
Kiril Karamfilov, BG
Zuzana Motovska, CZ
Uwe Zeymer, DE
Bent Raungaard, DK
Toomas Marandi, EE
Sameh Mohamed Shaheen, EG
Rosa-Maria Lidon, ES
Pasi Karjalainen, FI
Zviad Kereselidze, GE
Dimitrios Alexopoulos, GR
David Becker, HU
Martin Quinn, IE
Zaza Iakobishvili, IL
Hasan Al-Farhan, IQ
Masoumeh Sadeghi, IR
Roberto Caporale, IT
Francesco Romeo, IT
Erkin Mirrakhimov, KG
Pranas Serpytis, LT
Andrejs Erglis, LV
Sasko Kedev, MK
Matthew Mercieca Balbi, MT
Alice May Moore, MT
Dariusz Dudek, PL
Jacek Legutko, PL
Jorge Mimoso, PT
Gabriel Tatu-Chitoiu, RO
Sinisa Stojkovic, RS
Evgeny Shlyakhto, RU
Khalid F AlHabib, SA
Matjaz Bunc, SI
Martin Studencan, SK
Mohamed Sami Mourali, TN
Gani Bajraktari, XK