Background

Patients with a wide range of cardiac diseases have left ventricular (LV) dysfunction but LV dysfunction occuring after valvular replacement or repair in particular is a major concern especially in patients with chronic asymptomatic severe mitral regurgitation (MR) because it may be difficult to detect.

With the usual methods to assess LV function, contractility impairment in the initial steps of MR may be so subtle that it is "invisible" and the reason being that loading conditions may alter the most used parameter to evaluate LV function, left ventricular ejection fraction (LVEF).

LVEF does not only vary according to LV contractility, but also according to heart rate, pre-load and after-load. In the specific case of severe MR, the valvular defect provides an alternative low impedance pathway for LV ejection, decreasing the after-load, while the regurgitant volume simultaneously increases the LV pre-load. This fact can mask the presence of subtle LV dysfunction (1-6).

Current recommendations call for the identification of contractile dysfunction at an early stage; early surgical correction can avoid irreversible postoperative LV dysfunction from developing. However, in spite of managing these patients accordingly, post-operative irreversible LV dysfunction may occur in some patients and this status will worsen the patient's prognosis (3-6) making early detection of LV contractile impairment in patients with asymptomatic chronic severe MR all the more important. Early detection of impaired LVEF can be a great challenge for the cardiologist.
I - Traditional methods
Traditional echocardiographic parameters to asses LV function, including LVEF and LV volumes are load-dependent (1). Several echo methods have been proposed to detect latent LV dysfunction in patients with chronic severe MR. However, most of these techniques have limitations, which may reduce their applicability in daily clinical practice.

There is a need for an accurate and reproducible echo parameter to identify early myocardial contractility abnormalities that cannot be detected with traditional methods in order to optimise the timing of surgery in this type of patient. Although some methods have been proposed to this end, none have been consolidated for clinical practice.
II - Strain and strain rate
Strain and strain-rate have come up quite recently as quantitative variables that can accurately estimate regional myocardial contractility.
Strain expresses the instantaneous deformation of the myocardium and directly describes its contraction/relaxation pattern.
Strain-rate expresses the velocity of myocardial deformation (1).
The main advantage of strain and strain-rate analysis compared to myocardial velocity measurements is the ability to differentiate active contraction from passive motion, resulting from the global heart translation, or from the pulling by surrounding myocardium.
Moreover, myocardial deformation is less load-dependent than myocardial displacement. There are three available methods for strain assessment:
TDI approach
Two-dimensional approach (Figure 1)
Three-dimensional approach (Figure 2)
The non-TDI based methods are based on tissue-tracking analysis (wall motion tracking or speckle tracking). Strain and strain-rate have shown that :
Systolic strain-rate obtained by means of TDI is strongly correlated to the contractile function (7).
TDI-derived strain-rate analysis may detect subclinical LV dysfunction in patients with severe asymptomatic MR (8).
Speckle-tracking-derived strain and strain-rate may detect those patients with a post-operative LVEF decrease greater than 10% (9).
Figure 1: Interventricular septum strain obtained by 2D-speckle-tracking technology.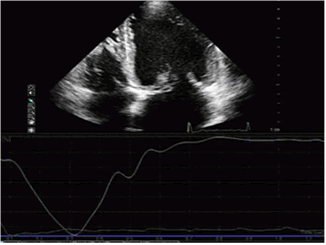 Figure 2: An example of 3D-wall motion tracking analysis.