Description
21 year old female (144 cm/39 kg) addmitted due to angina, shortness of breath and fatigue.
On auscultation high intensity holosystolic murmur in the aortic area.
Left ventricular hypertrophy on ECG
Clinical case information
Transthoracic echocardiography (TTE) revealed a tricuspid aortic valve with a particular cusp morphology and some opening impairment difficult to quantify on TTE
The left ventricle was significantly hypertrophied and had normal global systolic function.
On color Doppler flow turbulence was observed, both proximal and distal to the aortic cusps.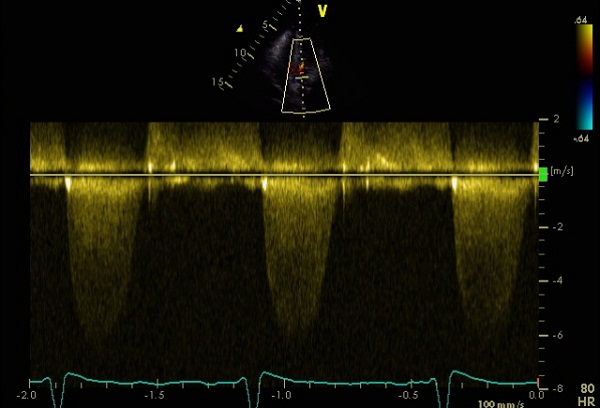 High velocities (6.5 m/s) were found at CW Doppler.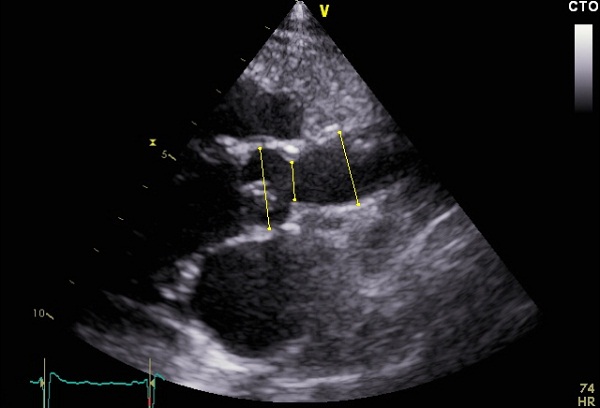 The evaluation of the aorta revealed small dimensions of the aortic root (14 mm; 11.2 mm/m2), and the sinotubular junction (8 mm; 6.4 mm/m2). The proximal ascending aorta measured 19 mm; 15.2 mm/m2.
Transesophageal echocardiography (TEE) revealed dysplastic aortic cusps with limited mobility.
3D TEE showed the valvular dome opening.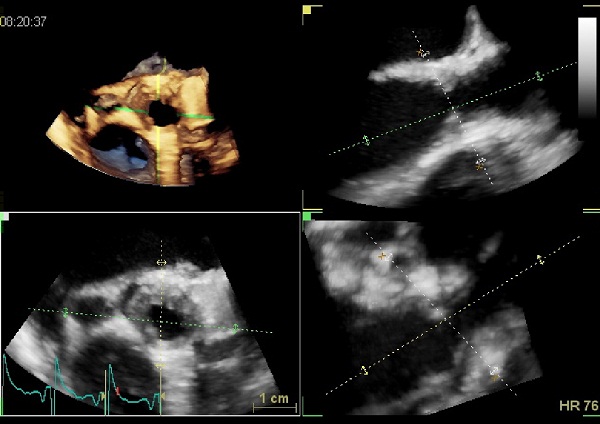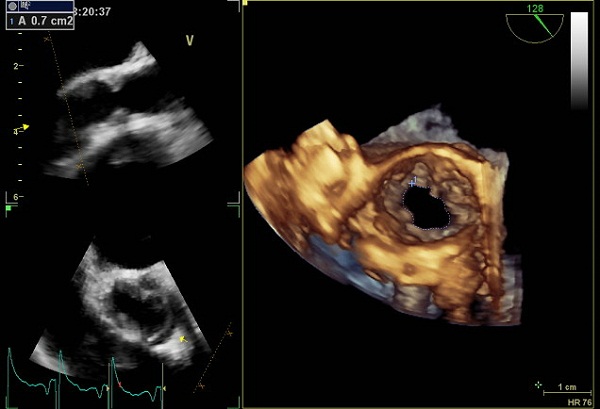 3D TEE also allowed the direct assessment of supravalvular stenosis (0.7 cm2 by planimetry).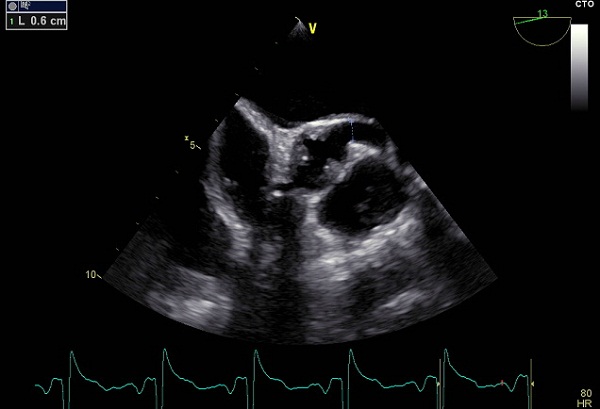 Moreover a dilated left main coronary artery was seen on TEE.
Left main coronary artery and supravalvular aortic stenosis were confirmed on invasive angiography.
Conclusion
The case illustrates the utility of TEE and 3D TEE in the evaluation of valvular heart disease, with particular significance in clinical decision making in patients with obstacles in series, such as valvular and supravalvular aortic stenosis.