An online platform to track your progresses and compare your scores
Now available with webinars: measure your knowledge before and after participating, track your progresses and compare your performance with others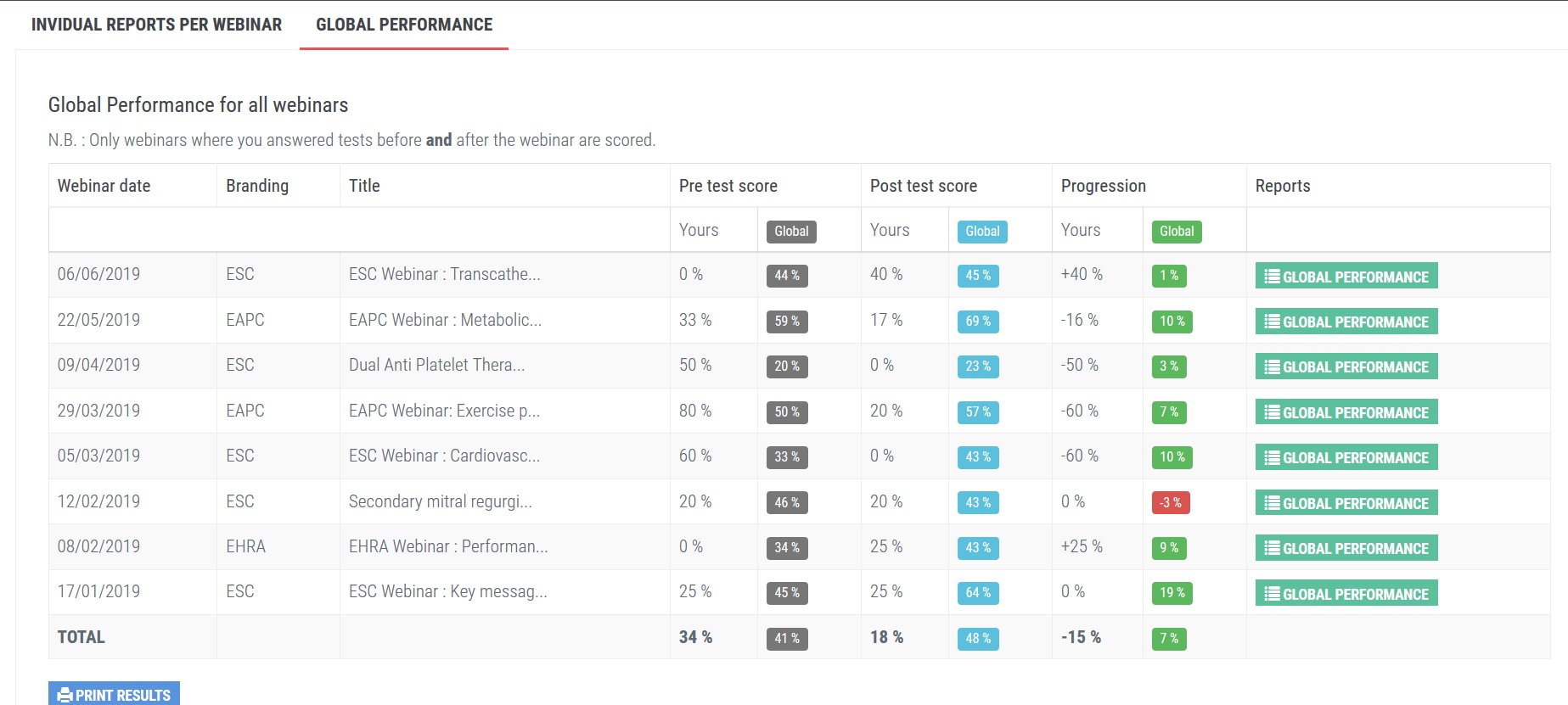 How to participate?
Register for a webinar offering pre/post test
Click on the link in the pre-test invitation email. Alternatively, go to http://tests.escwebinars.org
Log in using your "MY ESC" username & password
Take the pre-test online
Participate in the live webinar
After the live webinar, click on the link included in the post-test invitation email
Take the post-test online
After completion of the pre and post tests, each participant will access his/her individual scores and progression.
Why take the test?
Personalised dashboard
Individual scores per webinar (score increase/decrease/unchanged)
Tests results with correct answers
Feedback and comments from key opinion leaders with key references
Reporting
Total number of participants to the test, global performance
History of attendance with webinar titles and individual scores
Printable reports
"Contact us" to send message to ESC Professional Development team
ESC supporting your educational journey
Pre and Post evaluation tests aim at supporting the cardiologists' continuing medical education. Participants assess their knowledge before and after watching the live webinars, with questions designed to reflect typical clinical situations.
As webinars are based on the ESC Clinical Practice Guidelines, participants will also become more familiar with the latest ESC recommendations and Practice Guidelines Key Messages.