What is the ESC Nursing and Allied Professional Grant?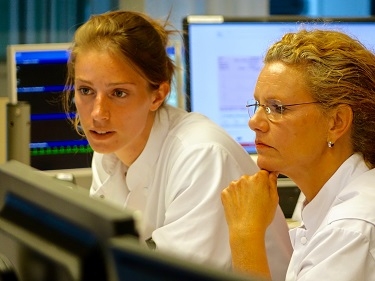 Nursing and Allied Professional Training grants of 25,000 Euros to enable cardiovascular nurses and allied professionals to train in an ESC Member Country centre of excellence. The grant is meant to cover living costs during the time of training.
The goal of this award is to help candidates attain clinical and academic competence and acquire experience of high quality in cardiac nursing or allied professional practice which will enable them to contribute to the improvement of academic standards upon return to their own country.
This is an excellent opportunity to improve and broaden one's skills, horizons and network with colleagues and experts outside one's own country.
Why should I apply?
Who can apply
Nurses and allied professionals having completed their professional training and having started an advanced training/education in the area of cardiology or research (such as master, PhD or equivalent).
Any citizen or permanent resident of an ESC Member Country or an ESC Affiliated Country, throughout the three years, preceding the application date.
Applicants who have not been ordinarily residents in such country throughout the three years preceding the application date are not eligible.
Periods of residence dedicated to full-time education will not be accepted as the ordinary residence for this purpose.
Applicants should be members of the ESC.
Tenure
Training may be undertaken for any period from three months to one year.
Level of support
Nursing & Allied Professional Training Grant recipients will receive a lump sum, up to a maximum of 25,000 Euros for a 12-month period for their daily subsistence. The granted amount will be calculated pro-rata, according to the length of the Training period.
How to apply
Applications are closed.
Proposals may be submitted for specialised training or further training in the subject relevant to a particular clinical interest.
Applicants are advised to seek out a centre in another ESC Member Country which not only offers good training opportunities but is also appropriate for the particular field in which they wish to train.
The host institution track records or expertise should be in line with the topic of the application (treatment, techniques, methods etc.).
The application is to be performed online.
The following documents are required to be completed and uploaded with the application:
The applicants' Curriculum Vitae, with the following information:

Postgraduate career including present employment
Previous training in Clinical Cardiology
Research experience
Academic record
Publications in refereed journals relevant to this application: journal-title, page number(s) and names of co-authors are to be stated.

A document to be completed by the CURRENT HEAD OF DEPARTMENT OR SUPERVISOR
A document describing the proposed training (to be prepared jointly with the proposed supervisor)
A document to be completed by the FUTURE SUPERVISOR
A document to be completed by an independent REFEREE who is not attached to the applicant's current or proposed host department
Notes on applying for Nursing and Allied Professional Training Grants
Applications will be graded by the ESC Grant Committee, from 1 to 5, on the following 5 criteria, and applicants should consider them carefully when completing the forms:
Feasibility and importance of the project with an assessment of sustained benefits for local/global CVD reduction (20%)
Innovative nature of learning objectives (10%)
Candidate profile (optimal career stage; achievements so far) (20%)
Host institution quality and support that will be provided for training (30%)
Potential benefits of the grant for the candidate's future career development (20%)
The required documentation must be submitted with the application. Please download the templates to be completed by the responsible persons who have been requested to complete them. Once completed, please upload it together with your CV in your application and submit it before the deadline.
The ESC Grants Committee will only evaluate the documentation submitted with the application, and only complete applications will be considered. Paper applications or other papers will not be accepted. Applications and uploaded documents must be in English.
Applications are exceptionally closed for this year. When open, the usual application deadline date is 31 January.
Candidates should submit their applications in advance, preferably by mid-January, so that they may be advised of any missing elements in time to be able to gather them and/or get in contact with the person(s) responsible for delivering the corresponding elements. Applications submitted after the annual deadline will not be considered by the ESC Grants Committee. The candidates will be informed by email about the results by the end of March.
Conditions and regulations
Part 1 - Purpose and scope of the programme
Read the full conditions and regulations >
Congratulations to the 2021 ESC Nursing Training & Allied Professional Grant Awardees!

Dr Semyon Melnikov
Origin: Israel
Hosting country: Sweden
Ms Liesbet Van Bulck
Origin: Belgium
Hosting country: France