Take the next EAPCI NAP Certification exam from anywhere!
There is no need to travel anymore. Take your exam online, from your computer, at your home.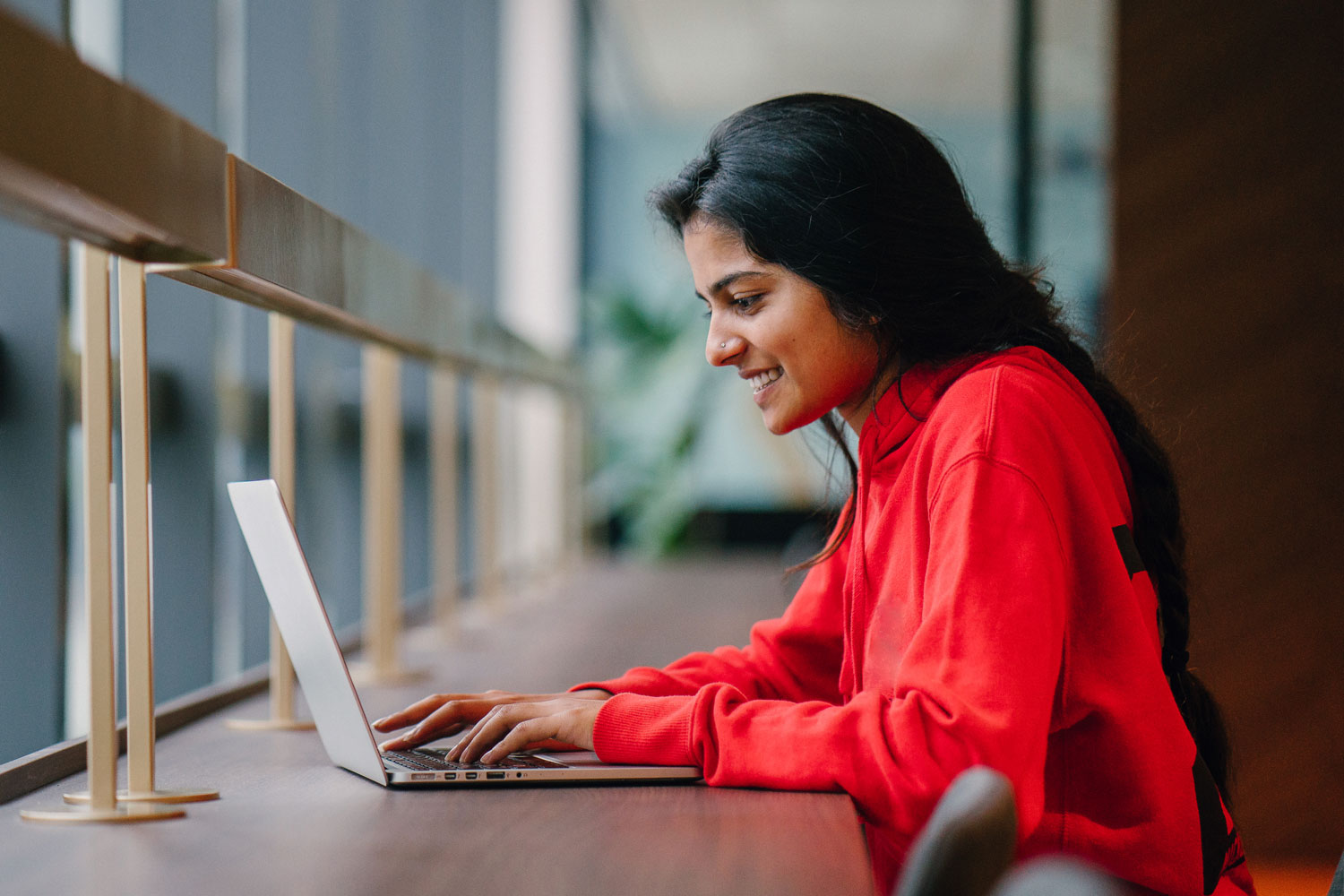 About the certification
The aim of EAPCI NAP Certification is to assure optimal quality in interventional cardiology by assessing the knowledge in attitudes of nurses and allied professionals (NAPs).
Benefits of being certified in interventional cardiology for NAPs:
Certification in EAPCI gives credibility and professional legitimacy to an individual by demonstrating his/her competency in getting this certification.
The certification process will identify qualified practitioners in interventional cardiology and should enhance their professional image.
EAPCI Certification is not a compulsory or regulatory certificate of competence or excellence. Individuals' rights to report and sign clinical studies in individual countries remain to be defined by national laws and regulations.
Discover the testimonials of successful candidates
Certification process
EAPCI NAP developed a standardised certificate for interventional NAPs practising in ESC member countries to ensure comparable standards for EAPCI NAPs as certified specialists.
The system is designed to certify both practical experience and knowledge in interventional cardiology medicine and will be divided into two parts:
Theoretical knowledge based on the EAPCI NAP Core Curriculum, the PCR-EAPCI Textbook of Percutaneous Interventional Cardiovascular Medicine, and ESC Guidelines.
Practical skills assessment using the matrix (logbook) of skills and competence: it should be submitted via email to the NAP committee within one month of passing the exam.
The EAPCI NAP Certification is valid for five years. After five years and to remain certified, candidates:
will be asked to re-submit a matrix (logbook) to demonstrate continued practice and growth, and
must continue to work at least the equivalent of 20 hours a week in interventional cardiology and
must prove attendance of 30 hours of continuous professional development (CPD) over the past five years.
How to prepare for the exam
EAPCI NAP proposes that candidates use the following preparation material or to take part in specialised courses:
EAPCI NAP Core Curriculum (refer to the syllabus for all subjects covered)
Drugs for the Heart, Lionel H Opie, Elsevier 8th edition, 2013
Radiation Safety for the Interventional Cardiologist—A Practical Approach to Protecting Ourselves From the Dangers of Ionizing Radiation. 4 Jan 2016, Gautam Kumar et al.
Radiation safety program for the cardiac catheterization laboratory. Cathet. Cardiovasc. Intervent., 77: 546–556. E. Chambers et al.
Taking the EAPCI NAP exam online - what you need to know
Here is everything you need to know in order to take it the exam.
What is this online format?
The EAPCI wants to provide you with the safety and convenience of an online platform while retaining the integrity and quality of an on-site supervised exam.
The exam is:
offered everywhere in the world
identical in content, format and on-screen experience to previous on-site exams delivered on tablets
taken on your own device (computer) and monitored by a human proctor online through ProctorU®
What equipment do I need?
You must verify that your computer meets the requirements before you register for the EAPCI NAP exam. If this is not the case, you will not be able to take the exam.
You will need:
a strong and stable internet connection
a webcam, speaker and microphone
We highly recommend that you check all of the system requirements available here.
We also recommend that you test your equipment while you are on that page to verify you have the necessary equipment to take the exam.
How can I register for an online proctoring exam?
It is a two-step registration process
Start your registration with EAPCI
Complete your registration with ProctorU®
Start your registration with the EAPCI
After having verified that your equipment meets the requirements, you can start your registration with the EAPCI.
You will need to complete a pre-exam questionnaire and pay the exam registration fee.
When you finish, you'll receive an email from ESC with your invoice to confirm your payment.
Complete your registration with ProctorU®
Once you have registered with the EAPCI and pay your exam fee, you will get an email with a link to complete your registration with ProctorU®.
You will need to create a ProctorU® account. Then at the pre-defined exam date, you will be able to choose the time slot you would like to take the exam. When you finish, you will receive a confirmation email.
What can I expect on the exam day?
You can find more information about what to expect on the examination day below and also on the ProctorU® website.
Before the exam session begins
Fix any issues you may encounter on your computer. All issues must be resolved before your appointment time.
Close all browsers and applications not needed for the exam.
Gather the documents you will need to identify you (passport, ID document with photo).
Make sure your exam environment meets the requirements:

your room is quiet and well lit;
you are alone in the room;
your workspace is clear from all materials and unauthorised supports.

Make sure you have dressed appropriately, with your face visible to the proctor.
Check-in and identification process
Log in to your ProctorU® account at your appointment time.
Complete the authentication steps, which include showing your ID to the proctor. The name on your ID must match the name provided during the registration process.
Follow the proctor instructions. You will have to:

Give access permission to your computer screen for monitoring purposes.
Use your camera to show a 360-degree view of your room.

If everything goes well, the proctor will let you start your exam.
The check-in and identification process can take approximately 5 to 10 minutes.
During the exam
Your entire exam will be recorded by ProctorU® and monitored by a human proctor.
During the exam, the proctor will monitor you (via the camera) and your computer screen to ensure you follow all exam procedures.
You must be visible to the proctor at any time of the exam session. No breaks are allowed.
You can interact with the proctor by speaking to him/her or using the chat option.
You are not allowed to take notes on paper during the examination.
The exam policies are:
Don't use any unauthorized materials, including mobile devices, prewritten notes or books.
The use of any recording equipment is strictly prohibited.
Don't communicate with anyone other than the proctor.
Speaking aloud during the exam is strictly prohibited.
You cannot be out of camera view. No breaks are allowed during the whole duration of the exam.
Taking pictures, screenshots or trying to copy/paste any element of the exam content is strictly prohibited.
You must behave in an appropriate manner. Any conduct that the proctor may deem vulgar, offensive, pornographic, obscene, abusive or criminal is strictly prohibited.
Suspicious actions are flagged in the online proctoring system and will be reported to the ESC.
If the proctor detects any suspicious activities or movements, he/she could terminate your exam session at any time and your exam will be invalidated and your fee won't be refunded.
Any irregularity in relation to the ESC Online proctoring examinations policies and rules mentioned above can lead to sanctions as described in the Online proctoring Examination Terms & Conditions.
What if I have technical issues?
If you experience a technical problem during the test, notify the proctor by speaking to him/her or via chat.
If you get disconnected or if you lose your internet connection momentarily, you will automatically be reconnected.
If you are unable to reconnect or speak to the proctor, you can call ProctorU® for assistance.
Eligibility requirements
To register for the EAPCI NAP Certification in interventional cardiology exam, you must be:
An EAPCI Member. If you are not a member, join now for free.
A nurse or allied professional working in the cath lab, and registered with your National Board (confirmed by a copy of the registration).
Practical information
The examination will usually be held once a year during EuroPCR
The EAPCI NAP Certification examination is delivered online
Candidates will receive exam results within eight weeks of taking the exam.
Upon successful completion of the theoretical exam, candidates will receive an EAPCI-NAP certificate stating that candidates 'have passed the theoretical examination of the European Association of Percutaneous Cardiovascular Interventions, a branch of the ESC', valid for five years. It is required that to keep your certification you must continue to work at least the equivalent of 20 hours a week in interventional cardiology. You will also need proof of practical skills assessment using the matrix (logbook) and attendance of 30 hours of CPD every five years.
Exam registration
Registration fees
| Fees | Online fees (Included 20% VAT) |
| --- | --- |
| EAPCI Member | €350* |
In order to respect exam seat capacity, registrations will be managed on a first-come, first-served basis.
We encourage you to register online as early as possible. Please note that the exam registration will close 15 days before the exam date or once the exam seat capacity is reached.
Third party:
Please note that healthcare companies or third-party agencies cannot use a registrant's "My ESC account" or create a registrant "My ESC account" for registering their participants. This will result in the cancellation of the registration of your participant. This is Individual Registration only.
Candidate confirms that this is a purchase 'by myself' as an individual, and the billing address is correct. Candidate understands that after payment has been made, changes in the invoice details will not be possible.
Please read the Terms and Conditions.
Payment and general conditions
All registration fees are quoted in Euros (€) and include national applicable VAT. Payment in any other currency will not be accepted.
Registration fees are based on the date of receipt. The prices indicated are only applicable if both registration form/request and payment are received before the registration deadlines.
Registration will be acknowledged upon receipt of payment and a valid email address (please ensure your My ESC profile is updated). A confirmation email will be sent within ten working days after having submitted the payment.
Why register?
Hear from Lynne Hinterbuchner, Chair of the EAPCI Nurses and Allied Professionals Committee (NAP), about what EAPCI Certification can do for you.
Cancellation
If you need to cancel your registration for the exam, please contact us.
Up to six weeks before the exam takes place: 50% refund
From six to four weeks: 50% refund
From four weeks to exam date: 50% refund
No show: no refund
In the event of illness or other serious unforeseen circumstances, a letter of proof will be required and the full amount may then be refunded.
In the unlikely event that the EAPCI cancels the exam, the full registration fee will be refunded. However, the EAPCI is not liable for any cost incurred by the cancellation of accommodation and travel arrangements.
Detailed certification process
Theoretical part
Examination description
The exam is in English.
It consists of 100 questions in multiple-choice format with one single best answer for each question. Each correct answer received one mark. There is no negative marking and a wrong answer received no marks. The exam breakdown uses a prescribed quota of questions in the different subject areas of the EAPCI NAP syllabus, the weighting of which will be in accordance with the examination blueprint. Questions may contain text only or have a combination of text and still images or movies.
The duration of the examination is three hours with no break.
Registrants may wish to read examples of questions from past EAPCI NAP certification exams.
Examination results
Results of the examination will be sent to the email address registered on your My ESC account. Results are only released following verification and validation by the Certification Committee Chairperson, usually within two months of the completion of the exam.
All examination questions go through a rigorous assessment prior to the exam. Questions are reviewed by a committee of Certification members who are senior experts in Interventional Cardiology for NAPs. They are then all reviewed again by the Certification Committee Chairperson. The final selection of questions is scrutinised by the Certification Committee once again as part of the standard-setting process prior to the examination. This defines the pass mark for the examination. Following the examination, the questions are all reviewed once more by the Certification Committee to ensure that the standard-setting has been accurate. Any questions which perform badly in terms of discrimination of candidates or those with a negative correlation to the overall results may be removed.
Upon successful completion of the theoretical exam, candidates will receive an EAPCI NAP certificate stating that candidates 'have passed the theoretical examination of the European Association of Percutaneous Cardiovascular Interventions for Nurses and Allied Professionals', valid for five years.
EAPCI - NAPs - List of certified Part A
Appealing the exam
On the exam day, in case of an issue with the scientific content of the exam:
A complaint must be logged on-site with the exam Invigilators. The appeals' procedure will be recorded only if candidates have filed an official complaint on the day of the exam. In no circumstance, you will be entitled to a fee refund nor damages.
After having received your results:
If you believe that an incorrect result has been awarded to you, you may lodge an appeal by sending to the ESC exam administration an official letter within eight days of receiving your scores, to the Contact Us form. The result of such an appeal may be a higher grade, a lower grade, or no grade change. In no circumstance, you will be entitled to a fee refund nor damages.
Appeal process:
The ESC exam administration and relevant certification committee will reply within four weeks.
Reply from ESC exam administration and relevant certification committee is final. You agreed to this during the exam registration process by accepting the ESC exam delivery Terms and Conditions.

Appeals are free of charge.
Practical skills assessment
The practical skills assessment part of the EAPCI NAP Certification is not open yet.