Stroke has already reached epidemic proportions. Globally 1 in 4 adults over the age of 25 will have a stroke in their lifetime. 12.2 million people worldwide will have their first stroke this year and 6.5 million will die as a result. Over 110 million people in the world have experienced stroke.
The incidence of stroke increases significantly with age, however over 60% of strokes happen to people under the age of 70 and 16% happen to those under the age of 50.
The ESC Council on Stroke supports World Stroke Day on 29 October and is pleased to recommend a selection of resources on stroke management.
Interviews by the ESC Council on Stroke
Video message from Alison Halliday, Council on Stroke Chairperson 2022-2024
Interview with Henriette Meszaros, best poster winner at Heart & Stroke 2022
From ESC 365, the cardiology knowledge hub
Congress Resources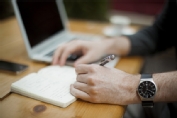 Access these congress resources for free from 29 October until 19 November:
ESC Heart & Stroke 2022:
ESC Congress 2022:
Webinars
Register for upcoming webinars:
On-demand webinars on stroke management: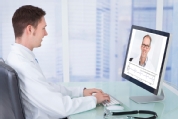 Scientific publications