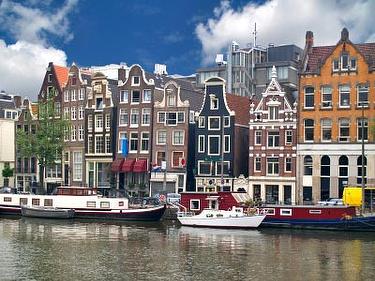 Amsterdam is very easy to reach by plane, train or car.
Here's a selection of up-to-date information to make your journey as easy as possible, no matter which mode of transportation you choose.
Benefit from preferential flight tickets

Make the most of attractive discounts, up to -15%, on a wide range of public fares on all AIR FRANCE, KLM and their code-shared flights worldwide.
Event: ESC Congress 2023
ID Code: 39588AF
Travel Valid Period: August 18, 2023 to September 4, 2023
Event Location: Amsterdam - Netherlands
Please access directly through this link.
Arrival by plane
The award-winning Amsterdam Airport Schiphol is centrally located and flies to 323 destinations.
Amsterdam Airport Schiphol, the primary international airport in the Netherlands, is located about 20 kilometers from Amsterdam. Ninety airlines fly to and from Schiphol and have offices at the airport or in Amsterdam.
You can reach the city from Schiphol in just half an hour by train, taxi or hotel shuttle.
Arrival by train
If arriving in Amsterdam by train, it's likely that your journey will terminate at Amsterdam Central Station.
From there it is simple to complete your journey with public transport or taxi. If you are travelling from another station in the Netherlands, it's possible that you can choose another Amsterdam train station nearer your accommodation.
Arrival by car
For those wishing to navigate Amsterdam by car, the most important road to be familiar with is the A10 ring road, which loops around the city.
This road is intersected by 18 S-routes, each offering a direct path into a separate district of the city. If you know which S-route to use, your journey is likely to be much more simple.
Coronavirus information for travellers
A COVID entry pass is not mandatory to access public indoor spaces. Keeping 1.5 metre distance is not required. Always check the website of the venue or event for the latest news before your visit.
Please visit government.nl. for the current travel protocols and regulations.