Late-Breaking Science - Early systematic rhythm control is beneficial in asymptomatic AF
27 Aug 2021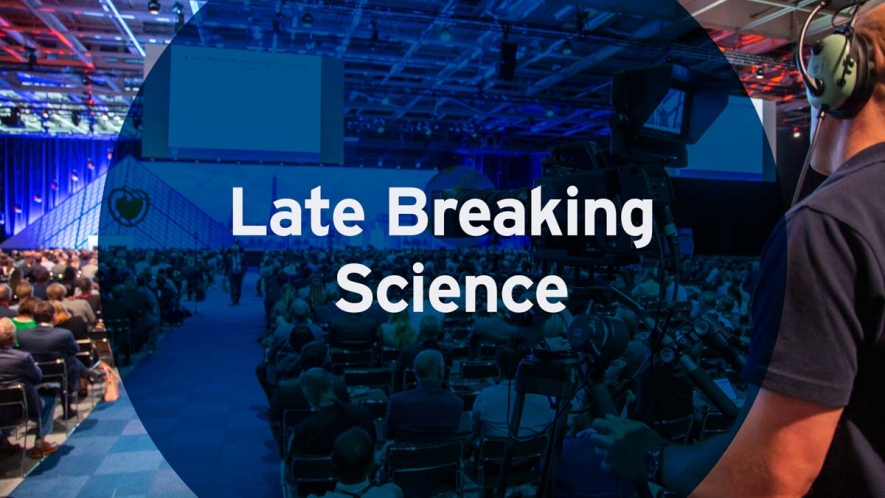 Late-Breaking Science presented at ESC Congress

The investigator-initiated EAST-AFNET 4 trial demonstrated that early systematic rhythm control in patients with recently diagnosed atrial fibrillation (AF) and concomitant cardiovascular (CV) conditions was associated with a lower risk of adverse CV outcomes than usual care.1 The effect was independent of symptoms at presentation.
In a Late-Breaking Science session today, Professor Stephan Willems (Asklepios Clinic St. Georg, Hamburg, Germany) reported on an analysis of EAST-AFNET 4 that investigated effects of early rhythm control in asymptomatic patients with AF. The first primary outcome was a composite of death from CV causes, stroke or hospitalisation with worsening heart failure (HF) or acute coronary syndrome, the second primary outcome was nights spent in hospital per year, while key secondary outcomes included rhythm, quality of life (QoL) and AF-related symptoms.
Of 2,633 patients enrolled in EAST-AFNET 4, 30.4% were asymptomatic and 69.6% were symptomatic. Compared with symptomatic patients, asymptomatic patients had lower rates of HF and were more commonly males; rhythm control therapies were similar.
Among asymptomatic patients, the primary endpoint occurred in 79/395 assigned to early rhythm control and 97/406 randomised to usual care (hazard ratio [HR] 0.76; 95% confidence interval [CI] 0.57 to 1.03), almost identical to the overall population. The finding was similar for symptomatic patients (HR 0.79; 95% CI 0.64 to 0.98).
At 24 months' follow-up of asymptomatic patients, 78.9% receiving early rhythm control were in sinus rhythm compared with 52.3% (p<0.001) receiving usual care. There was no difference between randomised groups in QoL at baseline or at 24 months. One-fifth (21.7%) of initially asymptomatic patients became symptomatic during follow-up, but there was no difference in the rates between the treatment arms. Safety findings for asymptomatic patients were in line with those seen in the total study population.
The prognostic benefit of early systematic rhythm control demonstrated in the EAST-AFNET 4 general population was maintained in asymptomatic patients, supporting this management approach in asymptomatic patients with AF.
https://digital-congress.escardio.org/ESC-Congress/sessions/2383-late-breaking-science-in-arrhythmias
Missed the session? Watch the presentation on demand.
References
1. Kirchhof P, et al. N Engl J Med. 2020;383:1305–1316.