Hot Line - LAA occlusion – which device is better, Amulet or Watchman?
30 Aug 2021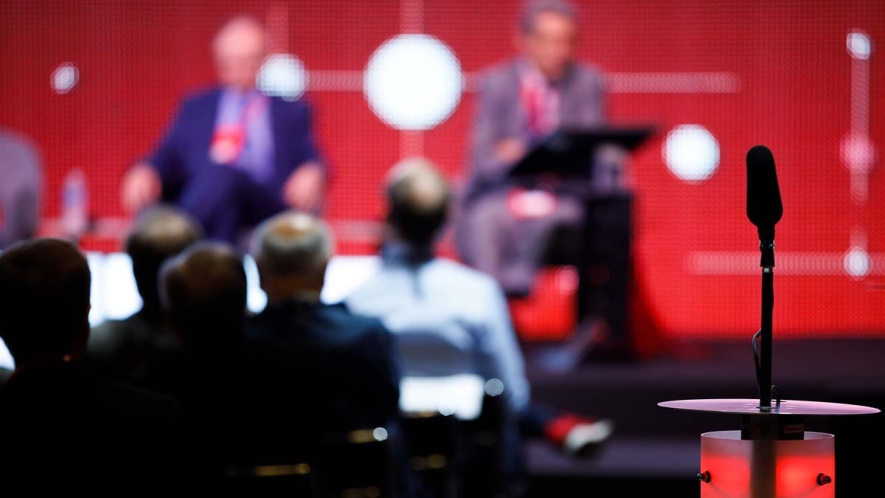 Hot Line presented at ESC Congress

ESC guidelines recommend that left atrial appendage (LAA) occlusion may be considered for stroke prevention in patients with atrial fibrillation (AF) and contraindications for long-term anticoagulant treatment.1
Presenting in a Hot Line session today, Professor Dhanunjaya Lakkireddy (Kansas City Heart Rhythm Institute and Research Foundation, USA) discussed the results from the Amulet IDE trial, the first multicentre, randomised controlled trial to perform a head-to-head comparison of the Amplatzer Amulet LAA occluder and the Watchman LAA closure device in patients with AF and not having a mechanical valve prosthesis or a diagnosis of rheumatic mitral valvular heart disease.
This international trial enrolled patients with paroxysmal, persistent, or permanent AF who were at a high risk of stroke or systemic embolism, defined as CHA2DS2-VASc score of ≥3 or a CHADS2 score of ≥2. Suitability for 6 weeks of anticoagulation therapy post implantation was a requirement. Patients were randomised 1:1 to receive an Amulet LAA occluder or a Watchman device. Procedures were performed under transoesophageal echocardiography (TEE) guidance. Patients in the Amulet arm were discharged on either dual antiplatelet therapy (DAPT) or aspirin plus oral anticoagulation (OAC). Patients in the Watchman arm were discharged on aspirin plus warfarin. If TEE at day 45 showed adequate LAA closure (residual jet ≤5 mm), cessation of OAC was required and DAPT was initiated and continued until the 6-month visit. At 6 months, clopidogrel was discontinued and aspirin was continued indefinitely.
The primary mechanism-of-action endpoint was device-based LAA closure at day 45. The primary safety endpoint was a composite of procedure-related complications, all-cause death or major bleeding at 12 months. The primary effectiveness endpoint was a composite of ischaemic stroke or systemic embolism at 18 months.
The average age of the 1,878 patients randomised was 75 years and 60% were men. Patients were at a high risk of stroke, with a mean CHA2DS2-VASc score of approximately 4.6. Most (82.0%) patients in the Watchman group were discharged on warfarin plus aspirin. In contrast, 75.7% of patients in the Amulet group were discharged on DAPT and 20.0% were on anticoagulation plus aspirin.
The Amulet LAA occluder demonstrated superiority in device-based LAA closure rates compared with the Watchman device (98.9% vs. 96.8%; difference 2.03; 95% confidence interval [CI] 0.41 to 3.66; p<0.001 for noninferiority; p=0.003 for superiority). Absence of flow around the device at 45 days was observed in 63% of Amulet patients and 46% of Watchman patients. The Amulet LAA occluder demonstrated noninferiority to the Watchman device for both the primary safety endpoint (14.5% vs. 14.7%; difference −0.14; 95% CI −3.42 to 3.13; p<0.001 for noninferiority) and the primary effectiveness endpoint (2.8% vs. 2.8%; difference=0.00; 95% CI −1.55 to 1.55; p<0.001 for noninferiority). Follow-up beyond 18 months is currently ongoing.
Prof. Lakkireddy related the superiority in closure rates with the Amulet device to its design: "The dual-seal design of the Amulet LAA occluder helps to overcome the limitations of a single-seal device, including, but not limited to, short LAA length, proximal lobes near the ostium, and very large ostia. In addition, immediate closure of the LAA with the Amulet disc allows some patients to be treated without the need for anticoagulation therapy after the procedure."
Missed the session? Watch it on demand
References
1. Hindricks G, et al. Eur Heart J. 2021;42:373–498.