Hot Line - Influenza vaccination improves outcomes after MI
30 Aug 2021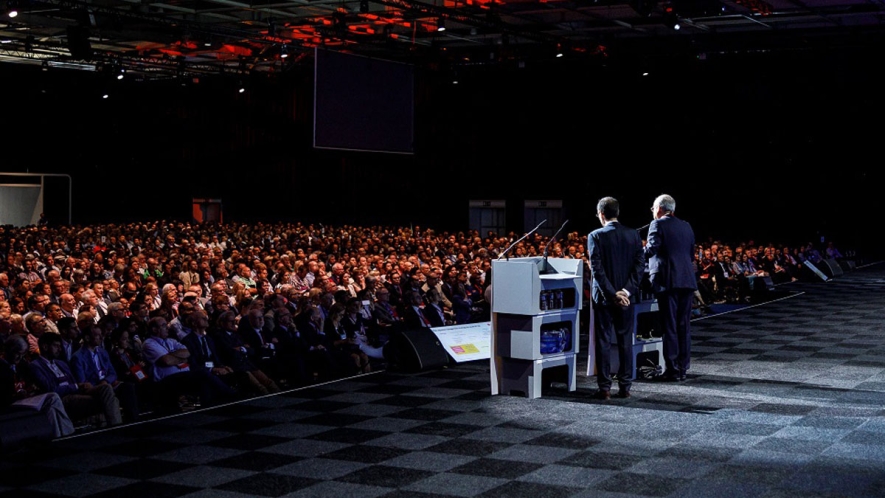 Hot Line presented at ESC Congress

Influenza vaccination may protect against cardiovascular (CV) events, but while it is recommended for patients with chronic coronary syndromes1, it is not standard hospital practice for patients who have experienced an acute myocardial infarction (MI).
In a Hot Line session today, Professor Ole Fröbert (Örebro University Hospital, Sweden) reported results from the IAMI trial, the largest study to date to evaluate whether influenza vaccination reduces CV events in high-risk patients with recent MI. Conducted at 30 hospitals in eight countries (Sweden, Denmark, Norway, Latvia, the UK, Czech Republic, Bangladesh and Australia), the trial covered four influenza seasons (October 2016 through February 2020).
Patients were randomised 1:1 to receive influenza vaccine or saline (placebo) within 72 hours after coronary angiography or hospital admission for MI. The primary endpoint was a composite of all-cause death, MI, or stent thrombosis at 12 months. Key secondary outcomes included the individual components of the primary endpoint along with CV death.
Following enrolment of 2,571 patients (58% of the target), the trial was halted prematurely due to the COVID-19 pandemic. The average age of participants was 60 years and 18% were women. Around three-quarters of patients had percutaneous coronary intervention and one-quarter received medical treatment alone.
Vaccination was associated with a 28% reduction in the risk of the primary composite endpoint (67 patients, 5.3%) compared with placebo (91 patients, 7.2%) (hazard ratio [HR] 0.72; 95% confidence interval [CI] 0.52 to 0.99; p=0.040). Vaccination also led to 41% reductions in the risk of all-cause death (HR 0.59; 95% CI 0.39 to 0.89; p=0.010) and CV death (HR 0.59; 95% CI 0.39 to 0.90; p=0.014). There was no difference between the vaccination and placebo groups in the rate of MI, which occurred in 25 (2.0%) and 29 (2.4%) patients, respectively (HR 0.86; 95% CI 0.50 to 1.46; p=0.57). Serious adverse events were rare and of similar type and incidence in both groups.
Given these positive results, Prof. Fröbert concluded, "Our findings suggest that influenza vaccination should be considered as part of in-hospital treatment after MI."
Missed the session? Watch it on demand
References
1. Knuuti J, et al. Eur Heart J. 2020;41:407–477.