Hot Line - Does continuous electrocardiographic monitoring for AF prevent stroke?
29 Aug 2021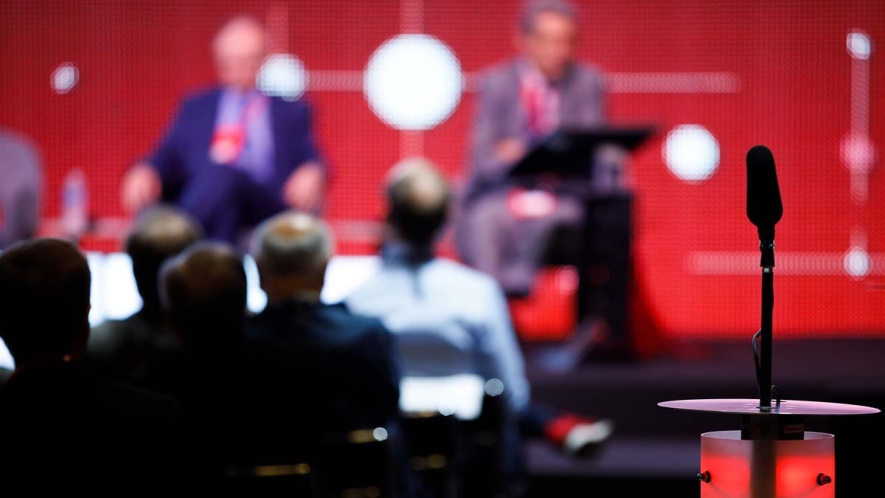 Hot Line presented at ESC Congress

Atrial fibrillation (AF) increases the risk of stroke, but treatment of AF is limited by the fact that the condition is often asymptomatic and so is undiagnosed. The implantable loop recorder allows for continuous, long-term electrocardiographic monitoring with daily transmission of arrhythmia information, potentially leading to an improvement in AF detection and stroke prevention.
In a Hot Line session presentation today, Professor Jesper Svendsen (Rigshospitalet, Copenhagen, Denmark) discussed the results of the Danish investigator-initiated LOOP study, which compared either standard care (an annual telephone consultation with a nurse) or continuous electrocardiogram monitoring. Initiation of oral anticoagulation therapy was advised for patients with AF lasting more than 6 minutes.
Participants were identified from Danish national registries and comprised individuals aged at least 70 years and with one additional stroke factor (hypertension, diabetes, heart failure or previous stroke). The primary outcome was time to the combined endpoint of stroke or systemic arterial embolism.
According to a 1:3 randomisation among 6,004 participants, 1,501 received monitoring and 4,503 received standard care. The mean age of participants was 74.7 years and 47.3% were women. The median duration of monitoring was 39.3 months and the median follow-up was 64.5 months.
AF was more likely to be detected in patients undergoing monitoring compared with those receiving standard care (31.8% vs. 12.2%; hazard ratio [HR] 3.17; 95% confidence interval [95% CI] 2.81 to 3.59; p<0.001). In addition, oral anticoagulation therapy was initiated in more patients undergoing monitoring than in those receiving standard care (29.7% vs. 13.1%; HR 2.72; 95% CI 2.41 to 3.08; p<0.001). Despite these findings, there was no significant difference between the arms in the primary endpoint: there were 0.88 events per 100 person-years in patients undergoing monitoring and 1.09 events per 100 person-years in patients receiving standard care (HR 0.80; 95% CI 0.61 to 1.05; p=0.11).
There were no significant differences between the monitoring and standard-care arms in cardiovascular deaths (HR 0.83; 95% CI 0.59 to 1.16; p=0.27) and deaths from any cause (HR 1.00; 95% CI 0.84 to 1.19; p=1.00).
In light of the apparently conflicting results, Prof. Svendsen commented, "We found a non-significant 20% reduction in risk of stroke which was not accompanied by a similar reduction in cardiovascular mortality. More studies are needed but our findings may suggest that not all AF is worth screening for, and not all screen-detected AF merits anticoagulation."
Missed the session? Watch it on demand:
https://digital-congress.escardio.org/ESC-Congress/sessions/2837-hot-line-loop-study