European Heart Journal Open – now open for free-access high-quality publications
30 Aug 2021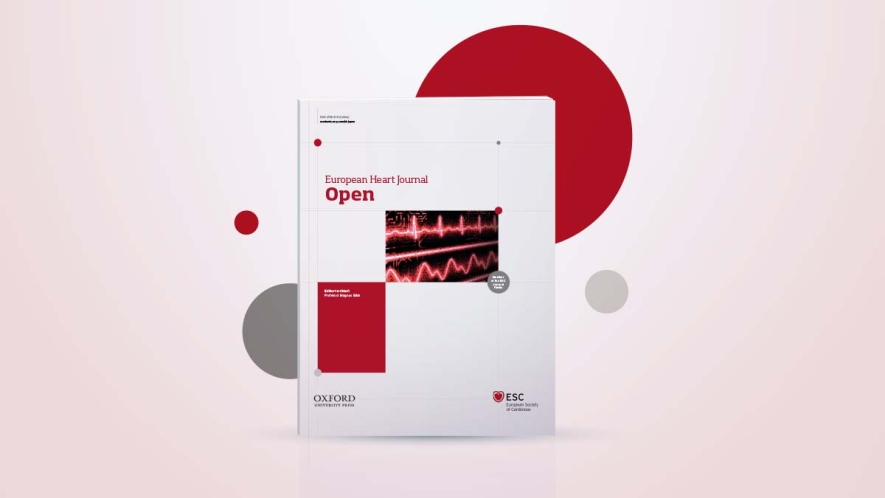 EHJ Open cover

Officially launched at ESC Congress 2021, the latest addition to the ESC journal family, European Heart Journal Open (EHJ Open) is already gaining momentum, with several manuscripts accepted and available online. But why do we need another heart journal?
"EHJ Open is different," said its Editor-in-Chief, Professor Magnus Bäck (Karolinska Institute, Stockholm, Sweden). "EHJ Open is the ESC's first fully open-access journal covering all fields of cardiology, and provides a high-quality publishing venue for our community, a community that is increasingly encouraged, or obliged, to publish content as open access."
Unlimited open access is a big draw for some, but it was the broad cardiology outreach that was considered the main reason for choosing to publish in EHJ Open, according to 45% of followers in a recent Twitter poll. "The new journal will serve as a forum for the global cardiology community by publishing original papers on all aspects of cardiovascular medicine and scientific research, along with reviews, clinical perspectives and editorials. It will also encourage correspondence, debate and interaction from its audience," commented Prof. Bäck, who himself has a wide range of cardiovascular interests. Prof. Bäck is supported by an expert editorial board and specialist reviewers who are able to help evaluate submissions quickly and ensure quality control is a crucial part of the process. EHJ Open is completely online – quick review is followed by rapid dissemination, with a continuous publication model used as soon as manuscripts are accepted.
Prof. Bäck explained another feature that will benefit prospective authors: "If a paper has already been submitted to European Heart Journal or one of the specialised titles, we offer the possibility of a smooth and rapid 'one click' manuscript transfer to EHJ Open if the manuscript was not quite the right fit. We take advantage of the fact that it has already been reviewed and can transfer the manuscript to EHJ Open along with the reviewers' comments, for a streamlined process."
As the journal is only in its infancy, EHJ Open has not yet got an impact factor, but Prof. Bäck hopes authors will help the ESC to establish EHJ Open as a major ESC journal. There is even a 20% discount on the already-competitive open-access charge for ESC Professional Members. He concluded, "Our community is publishing larger volumes of research than ever before. EHJ Open will unlock quality publications across the entire spectrum of cardiovascular medicine, with emphasis on novel findings that have the potential to improve patient care – we believe there is something of interest for everyone in EHJ Open."
Want quick review, fast publication and great visibility for your manuscript?