ESC Congress 2021 – bringing the world of cardiology to you
27 Aug 2021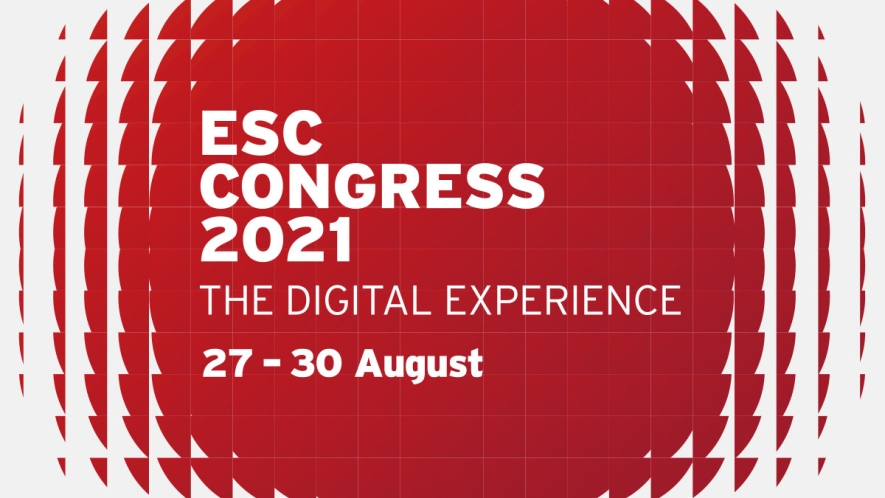 ESC Congress 2021

"Learning together is an opportunity to grow together," says ESC President, Professor Stephan Achenbach. "Over the next four days, you will discover the latest advances that will impact your work – whether in the outpatient clinic, hospital or laboratory. Whatever your specific interest in cardiology, you'll be better informed after ESC Congress 2021!"
Professor Stephan Windecker, ESC Congress Programme Committee Chair, describes the main aims of this year's programme: "We want to promote excellence in clinical medicine and science, in order to enhance clinical practice and patient care on all levels as well as basic and clinical research. We also aimed for high levels of navigability and accessibility – our tailor-made digital platform will make sure that you can easily find the sessions you don't want to miss from the vast programme."
Morning programme: 15 parallel channels
Each morning, you can select sessions from 15 parallel channels organised by subspecialty or topic. Internationally renowned faculty will share their expertise and insights – session formats include the popular Meet the Experts and Great Debate sessions, which are not to be missed! Important new trial data will feature not only in the topic-based channels, but also in a separate 'Latest Science' channel. Two additional channels have a specific educational and clinical focus: the 'Cardiology Toolbox' will provide valuable knowledge, tips and tricks for routine and not-so-routine cardiology procedures and management strategies, while the 'Core Cardiology' track is designed to provide a comprehensive update on the current state of the art across of the entire field of cardiology.
An entire track is devoted to the Spotlight of this year's ESC congress, sudden cardiac death (SCD), a leading cause of death worldwide that can affect individuals of all ages, with and without known cardiac disease. A further channel is dedicated to COVID-19 and will provide valuable updates, insights and advice.
"We aim to make this virtual meeting as 'real' as we can," says Prof. Windecker. "We realise how important it is for you to ask questions and engage directly with speakers. Our Young Community members are moderating the discussion chat function in the Channels and, throughout the morning, we also have live sessions with ample opportunity to interact with the expert faculty."
Afternoon: 'Prime Time' programme
Each afternoon, the 'Prime Time' programme features practice-changing Late-Breaking Trial Hot Line sessions – 20 in total – as well as the in-depth presentation and discussion of four new ESC Clinical Practice Guidelines. Key opinion leaders will provide live commentary from the studio and will answer your questions, so please get involved and join the discussion!
A key element of ESC Congress is the abstract-based programme – around 4,000 abstracts will be presented. Some abstract presentations are live and interactive, while others are available on demand through the Research Gateway, which also contains clinical cases and late-breaking science.
"All of the content from ESC Congress 2021 will be available on demand once the congress ends – Hot Lines, guidelines, symposia, e-Posters – the lot," explains Prof. Windecker. "The programme is extremely rich; we know that you will need more than four days to digest everything that is of interest to you."
Delegates from 213 countries were involved in ESC Congress Digital Experience in 2020. "Beyond extending our discussions across the globe, we feel privileged to learn from your local experience and knowledge," says Prof. Windecker. This year, a channel of international joint sessions will bring new perspectives across a range of topics. "We would also like to thank our National Cardiac Societies and Affiliated Societies who will be presenting Daily Highlights programmes – accessible via our Global Community section – to provide a local viewpoint on the programme," he continues.
"ESC Congress 2021 is, without question, a celebration of knowledge and discovery!" concludes Prof. Achenbach. "All of this would not be possible without input from the very hard-working Congress Programme Committee and ESC staff who have created this exciting array of science and education, and will bring it directly to you, wherever you are."