Breaking news in heart failure: Results from VANISH and DAPA-HF
27 Aug 2021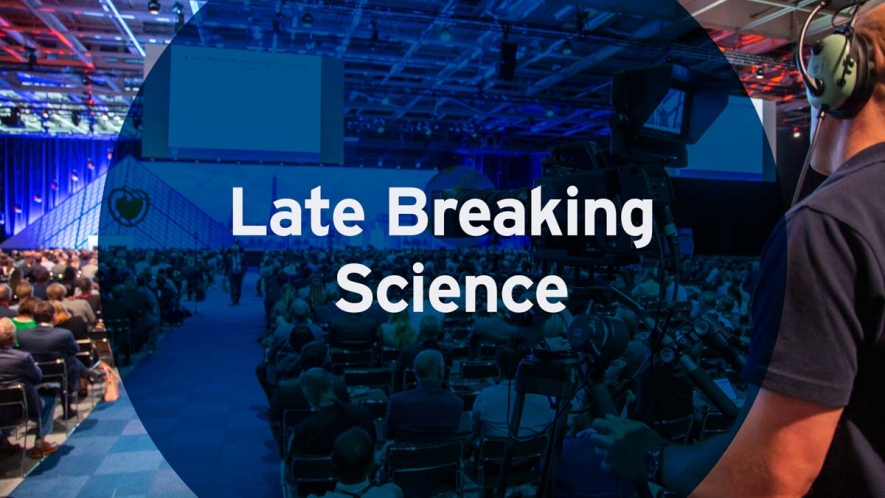 Late-Breaking Science presented at ESC Congress

A Late-Breaking Science session today provided the very latest insights into the progression to, and management of, heart failure (HF).
Sarcomeric hypertrophic cardiomyopathy is associated with increased risk of HF, atrial fibrillation and sudden death. Doctor Carolyn Ho (Brigham and Women's Hospital, Harvard Medical School, Boston, Massachusetts, USA) discussed the results of the VANISH trial, which investigated whether the angiotensin II receptor blocker, valsartan, could slow the progression of early-stage sarcomeric hypertrophic cardiomyopathy.
In this multicentre, double-blind trial, 178 patients were randomised to receive valsartan (n=88) or placebo (n=90). The primary endpoint was a composite Z-score of several measures of cardiac structure/function, namely: changes in left ventricular (LV) wall thickness, mass and volume; left atrial volumes; tissue Doppler diastolic and systolic velocities; and serum levels of high-sensitivity troponin T and N-terminal pro-B-type natriuretic peptide (NTproBNP).
Over a 2-year period, valsartan improved the primary endpoint as reflected by an increase of 0.231 in the Z-score (confidence interval [CI] 0.098 to 0.34; p=0.001). The greatest contributors to the improvement were improved LV end diastolic volume, tissue Doppler diastolic velocity and NTproBNP levels. The authors concluded that, in this trial testing a novel strategy of disease modification of genetic cardiomyopathy, valsartan treatment resulted in promising positive effects on cardiac structure and function.
Ventricular arrythmias are an important cause of sudden death in patients with HF with reduced ejection fraction (HFrEF). Doctor James Curtain (British Heart Foundation Glasgow Cardiovascular Research Centre, University of Glasgow, UK) presented results of a post-hoc analysis of the DAPA-HF trial,1 examining the effects of dapagliflozin, a sodium-glucose co-transporter 2 (SGLT2) inhibitor, on a composite of serious ventricular arrhythmia, resuscitated cardiac arrest or sudden death in the trial population of 4,744 patients with HFrEF.
Among the participants, 115 (2.4%) had a serious ventricular arrhythmia, 206 of the 500 (41%) cardiovascular deaths were adjudicated as sudden deaths, and 8 of the 23 (35%) patients who suffered a cardiac arrest survived. Treatment with dapagliflozin led to a significant reduction in the incidence of the composite outcome (5.9%) compared with placebo (7.4%) (hazard ratio 0.79; CI 0.63 to 0.99; p=0.037) and the effect of dapagliflozin on the individual components of the composite outcome was consistent. Furthermore, the effects of dapagliflozin were consistent in patients with an ischaemic and non-ischaemic aetiology.
This analysis, which is simultaneously published in the European Heart Journal, builds on existing evidence for the beneficial effects of SGLT2 inhibitors in HFrEF and provides one potential mechanism for how these drugs reduce mortality in HFrEF.
Missed the presentations? Watch the Late-Breaking Science in Heart Failure session on demand.
https://digital-congress.escardio.org/ESC-Congress/sessions/2494-late-breaking-science-in-heart-failure
References
1. McMurray JJV, et al. N Engl J Med. 2019;381:1995–2008.