The three renowned cardiovascular societies bring together the latest in cutting-edge cardiovascular science, with an Asia-Pacific focus.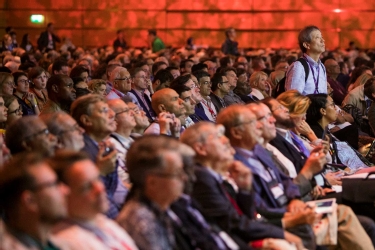 This exciting event is the perfect follow-up to ESC Congress, revisiting the key sessions presented in an Asian Pacific context.
Sessions feature key opinion leaders from Europe and the Asia Pacific region as speakers and chairpersons.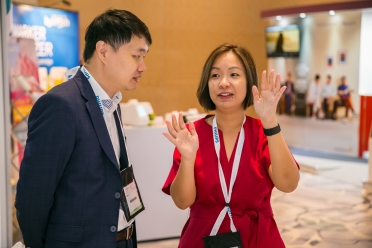 Review the latest ESC Clinical Practice Guidelines in a regional clinical context and how to implement them in your practice
Discuss the presentations with European colleagues
Develop your practical skills with hands-on sessions, workshops and clinical cases
Discover new science through the abstract programme highlighting the excellence from the region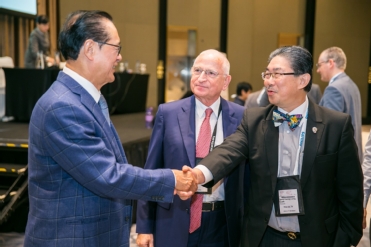 Attendees are to exchange ideas with their European colleagues during highlight sessions on prevention, imaging, arrhythmias, heart failure, intervention and much more.
The congress provides an exciting return to meeting face to face and enjoying the thrill of discovering, learning, and sharing together in-person, whilst following all the latest public health requirements for your comfort and safety.
We look forward to welcoming you again, in Singapore, from 30 November to 2 December 2023.

Professor Michel Komajda
Scientific Committee Co-Chairman
& Organising Committee Chairman
ESC Asia with APSC & AFC

Associate Professor Khung Keong Yeo
Scientific Committee Co-Chairman
ESC Asia with APSC & AFC
Organising Programme Committee
Michel Komajda, FESC - France - Chairman
Stephan Achenbach, FESC - Germany
Barbara Casadei, FESC - United Kingdom
Franz Weidinger, FESC - Austria
Rick Grobbee, FESC - Netherlands
Jack Tan Wei Chieh, FESC - Singapore
Anwar Santoso, FESC - Indonesia
Issei Komuro, FESC - Japan
Rungroj Krittayaphong, FESC - Thailand
Richard Ng - Singapore
Kenny Sin Yoong Kong, FESC - Singapore
Wael Abdulrahman Almahmeed, FESC - United Arab Emirates
Scientific Programme Committee
Michel Komajda, FESC - France - Co-Chairman
Khung Keong Yeo, FESC - Singapore - Co-Chairman
Derek Chew, FESC - Australia
Sofian Johar, FESC - Brunei Darussalam
Takashi Akasaka, FESC - Japan
Junya Ako, FESC - Japan
Kyung Woo Park, FESC - Korea (Republic of)
Sazzli Kasim, FESC - Malaysia
Alan Fong, FESC - Malaysia
Eugene Reyes - Philippines
Carolyn Sp Lam, FESC - Singapore
Toon Wei Lim, FESC - Singapore
Yi-Heng Li, FESC - Taiwan
Arintaya Phrommintikul - Thailand
Wael Abdulrahman Almahmeed, FESC - United Arab Emirates
Quang Ngoc Nguyen, FESC - Viet Nam
Alaide Chieffo, FESC - Italy
Victoria Delgado, FESC - Spain
Christophe Leclercq, FESC - France
Bernard Iung, FESC - France
Maria Rubini Gimenez, FESC - Germany
Diederick E Grobbee, FESC - Netherlands (The)