Join your community from 6 - 8 May 2021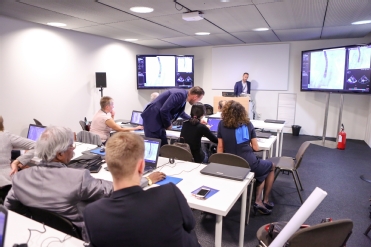 We are confident that our programme will provide you with what you are looking for.
Networking with like-minded colleagues
Learning from the experts about important disease-focused cardiac imaging topics
Updates on the latest and impactful CMR research
Taking part in the European CMR exam
Latest developments from our commercial sponsors
Simply enjoying the always entertaining quiz session.
Congress theme
Coronary artery disease and beyond: Improvement in quality through quantification in cardiovascular imaging.

"EuroCMR has become the global CMR conference to network and refresh and enhance CMR knowledge."
Steffen Petersen (Past EuroCMR section chair and President Elect of EACVI)
Discover the programme
We have designed a very attractive programme on three channels:
a basic level (CMR in Practice)
a more advanced level (Frontiers in CMR)
a channel with more specific topics, such as congenital heart disease.
This year's programme will include advanced and expert sessions on cardiomyopathies, valvular diseases, perfusion reading, congenital heart disease and much more.
Different formats of sessions tailored to challenging times
Interactions with experts, around cases and latest research and publications, highlighting difficulties, pitfalls and limitations whilst putting the results in perspective.
In-depth discussions on developments and latest advances in all fields of cardiac magnetic resonance.
New connections with colleagues through the interactive environment of live and online sessions