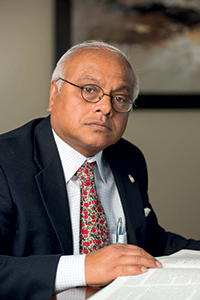 Findings from this large, epidemiological cohort study involving 135,335 individuals aged 35 to 70 years from 18 low-, middle- and high-income countries (across North America, Europe, South America, the Middle East, South Asia, China, South East Asia and Africa) suggest that high carbohydrate intake increases total mortality, while high fat intake is associated with a lower risk of total mortality and has no association with the risk of myocardial infarction or cardiovascular disease-related mortality. Furthermore, a higher saturated fat intake appeared to be associated with a 21% lower risk of stroke.(1) Why might these results be in such contrast with current dietary advice? "The conclusion that low fat intake is protective is based on a few very old studies with questionable methodology," explains Professor Salim Yusuf (McMaster University, Hamilton, Ontario, Canada), senior investigator for the PURE study. "The problem is that poorly designed studies performed 25–30 years ago were accepted and championed by various health organisations when, in fact, there are several recent studies using better methods, which show that a higher fat intake has a neutral effect," he continues, citing the example of the Women's Health Initiative trial conducted by the National Institutes of Health in 49,000 women that showed no benefit of a low-fat diet on heart disease, stroke or cardiovascular disease.(2)
"We need greater investment in nutritional sciences to reach more reliable conclusions. We need to question established dogma and to look at the evidence more objectively"
So, what can be done to address the disconnect between current dietary guidelines and findings from the PURE study? "Nutrients are not like tobacco, an external toxin for which it's clear that any level is bad. Most nutrients are essential to health—too little is bad, too much is bad, so there is an optimal level or 'sweet spot' for consumption of most nutrients. We need a fresh look at the evidence, which is difficult given the current dogma. Careful evaluation in well-designed, large randomised trials of food patterns, conducted in different settings, is required." At a time when the field of nutritional sciences is undergoing an evolution—perhaps even revolution—what is clear is that greater investment is needed to improve the quality of the evidence we have. "Reliance on surrogate outcomes (such as blood pressure or LDL-cholesterol) alone can be misleading as diet is incredibly complex, and so their effects cannot be captured by the effects on a single biomarker," advises Prof. Yusuf. "Furthermore, studies need to be population- and culture-specific as the levels and patterns of consumption of various nutrients vary in different societies. The impact of reducing salt is likely to vary based on the levels of consumption of sodium or potassium," he says.
The PURE study is one of the largest dietary studies in the world. In addition, it has global relevance having been conducted in 21 countries across five continents. It provides a unique opportunity to examine the impact of diet on total mortality and on cardiovascular disease in some settings where over-nutrition is common and others where poverty is widespread and under-nutrition is of greater concern. "I have worked with over 1,500 investigators across many countries and a significant portion of these colleagues have become close friends," says Prof. Yusuf. "I am passionate about preventing cardiovascular disease both globally and also in low- and middle-income countries. I am proud of the collaborations that we have built with other researchers who are collectively inspired to tackle the big, relevant questions and raise the necessary funds that are needed for their studies."
1. Dehghan M, et al. Lancet 2017;390:2050–2062.
2. Howard BV, et al. JAMA 2006;295:655–666.
Click here to read other scientific highlights in the ESC Congress news.