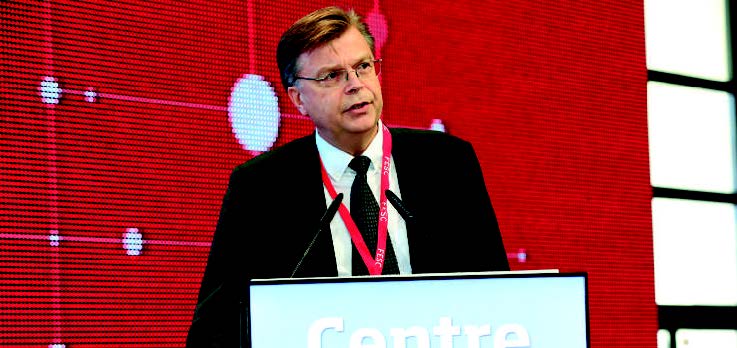 Professor Tomas Jernberg (Danderyd University Hospital, Karolinska Institutet, Stockholm, Sweden) shared new data yesterday in a late-breaking presentation from the SWEDEHEART (Swedish Web-system for Enhancement and Development of Evidence-based care in Heart disease Evaluated According to Recommended Therapies) registry. "SWEDEHEART is a unique complete national registry that enables us to assess characteristics, treatment strategies and outcomes for all patients with acute MI in Sweden," says Prof. Jernberg. Data from 371,431 patients were analysed between 1995 and 2018.
Prof. Jernberg explains, "From 1995 to 2009, with the gradual implementation of new effective treatments, such as percutaneous coronary intervention (PCI), dual antiplatelet therapy, statins and angiotensin-converting enzyme inhibitors, we saw a substantial reduction in one-year mortality in acute MI from 25% to around 15%. However, during the last 6–8 years, mortality rates have reached a plateau and remain almost unchanged. Interestingly, mortality appears to have plateaued earlier in patients with ST-elevation MI (STEMI) than in those with non-STEMI (NSTEMI)." He goes on to say, "Between 1995 and 2009, there were marked changes in management approaches, with more STEMI patients having primary PCI and more NSTEMI patients having coronary angiography but as the proportion undergoing these procedures has levelled off, so have the mortality rates."
"Over the last 6–8 years, mortality after acute MI has reached a plateau. Simultaneously, established treatment concepts have been further fine tuned and improved but few new treatment concepts have been introduced."
Prof. Jernberg concludes, "There is an urgent need for better individual tailoring of more costly treatments in order to maintain cost-effectiveness and we should also look at identifying new breakthrough treatments to further improve outcomes in acute MI."
Click here to read other scientific highlights in the ESC Congress news.