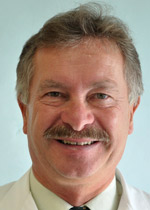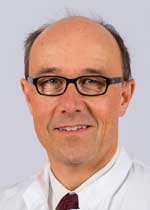 "New up-to-date ESC/EAS Guidelines1 are needed to help physicians provide the very best approaches to efficiently and safely modify lipid levels and reduce the risk of atherosclerotic cardiovascular disease (ASCVD) as far as possible."
"Emerging data from observational studies, randomised controlled trials and Mendelian randomisation studies now unequivocally demonstrate a causal effect of low-density lipoprotein cholesterol (LDL-C) in the development of ASCVD," says Prof. Drexel. "Moreover, several recent large-scale trials of ezetimibe or proprotein convertase subtilisin/kexin type 9 (PCSK9) inhibitors, added to statins, show further ASCVD risk reductions that are associated with the absolute LDL-C reductions achieved."
ESC Review Coordinator, Professor Christian Müller (University Hospital Basel, Basel, Switzerland) explains, "Consistent evidence from several large randomised controlled trials documents that when lipid-lowering therapy is intensified by the addition of ezetimibe or a PCSK9 inhibitor, LDL-C concentrations are lower than previously recommended, and there are lower rates of myocardial infarction and stroke compared with patients treated without intensification. Accordingly, treatment goals have been intensified, particularly for the highest-risk patients." In the 2019 ESC/EAS Guidelines, patients classified as being at very high risk are those with documented ASCVD, patients with diabetes with target organ damage, patients with familial hypercholesterolaemia with ASCVD or another major risk factor, and patients with severe chronic kidney disease.
2019 ESC/EAS Guidelines recommend both a ≥50% LDL-C reduction from baseline and an absolute LDL-C treatment goal of <1.4 mmol/L (<55 mg/dL) for very high-risk patients. For patients at high risk, a ≥50% LDL-C reduction and an LDL-C goal of <1.8 mmol/L (<70 mg/dL) are recommended. A high-intensity statin should be prescribed up to the highest tolerated dose to achieve specified goals. The addition of a PCSK9 inhibitor is recommended in patients at very high risk who are not achieving treatment goals on a maximum tolerated dose of a statin and ezetimibe.
As Prof. Müller explains, a revised section of the 2019 ESC/EAS Guidelines deals with statin 'intolerance'. "So-called 'statin-associated muscle symptoms' have been frequently reported in observational studies, perhaps due to a 'nocebo' effect; however, placebo-controlled randomised trials clearly show that true statin intolerance is rare. In practice, we find that changing the statin or reducing the dose and adding ezetimibe are approaches that will allow most patients to receive some form of statin therapy."
The need to estimate total cardiovascular risk, including all cardiovascular risk factors, not only LDL-C, is also reinforced in the 2019 ESC/EAS Guidelines. Concerning other lipids, Prof. Drexel says, "There has been much interest in the effects of omega-3 polyunsaturated fatty acids to reduce elevated triglyceride levels but there has been some inconclusive evidence. However, based on the results of the recent REDUCE-IT trial, icosapent ethyl (2x2 g/day) should now be considered in combination with a statin in high-risk (or above) patients with triglyceride levels from 1.5 to 5.6 mmol/L (135–499 mg/dL) despite statins."
The new ESC/EAS Guidelines state that lipoprotein(a) measurement should be considered at least once in each person's lifetime, if possible, to identify people who have very high inherited levels (>180 mg/dL [>430 nmol/L]) and who may have a very high ASCVD risk. Lipoprotein(a) measurement should also be considered in selected patients with a family history of premature ASCVD, and for reclassification in people who are borderline between moderate and high risk.
Other new recommended ways to evaluate risk and potentially re-classify include non-invasive cardiovascular imaging. Arterial ultrasonography to assess plaque burden or computed tomography to assess coronary artery calcium score can now be considered as risk modifiers in individuals at low or moderate risk.
Inflammation, statin use in older patients and the cost effectiveness of lipid-modifying interventions are just some of the other revised or new concepts covered in the 2019 ESC/EAS Guidelines. As a final note, Prof. Müller says, "The new guidelines are not solely focused on pharmacological approaches to modify lipids. A lifetime approach to ASCVD risk is advocated. In addition to patients at high and very high ASCVD risk, everyone should be encouraged to adopt or sustain a healthy lifestyle to improve their plasma lipid profile."
Click here to read other scientific highlights in the ESC Congress news.
Download the Tuesday Edition in PDF format.
Access all the resources from congress presentations on ESC 365.