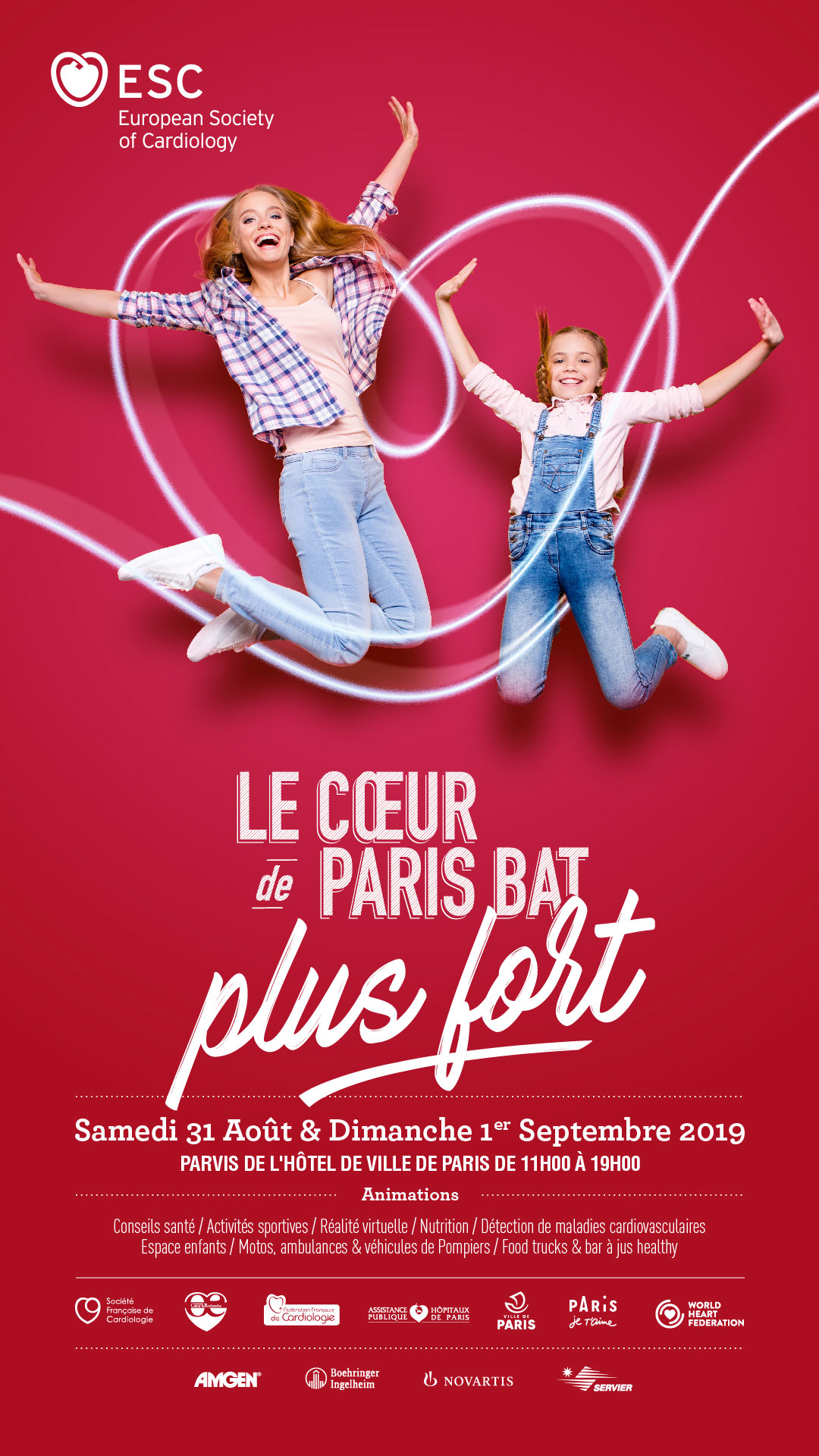 Cardiovascular disease kills more people each year than anything else. It is the second leading cause of death here in France, especially in urban areas. The ESC wants to help citizens better protect themselves.
And what better way than a fun and informative village du coeur where people of all ages can learn valuable lessons on the disease and ways to prevent it.
Located on the esplanade of the Paris City Hall in the heart of Paris, this exceptional event will be held on Saturday 31 August & Sunday 1 September from 11:00 to 19:00.
Getting to the event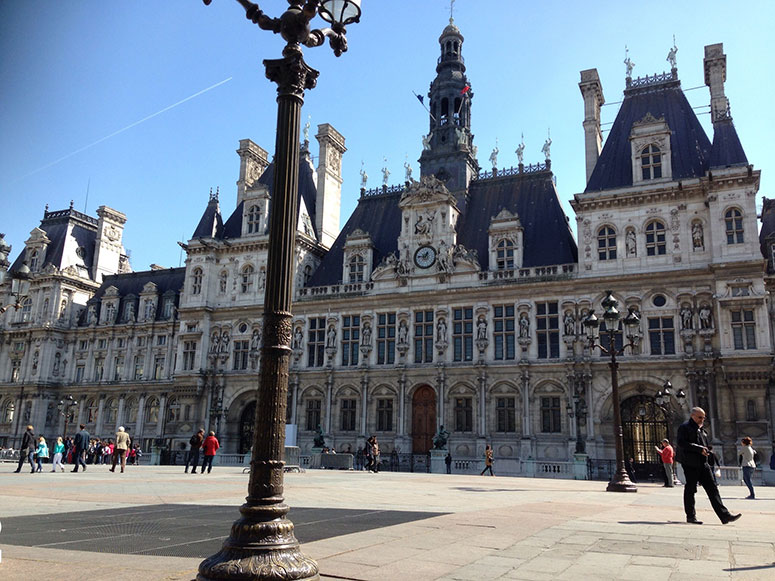 You can reach the Paris City Hall via metro: line 1 & 11 (stop at "Hotel de Ville"), line 7 (stop at "Pont Marie").
Hôtel de Ville
5, rue de Lobau
75004 Paris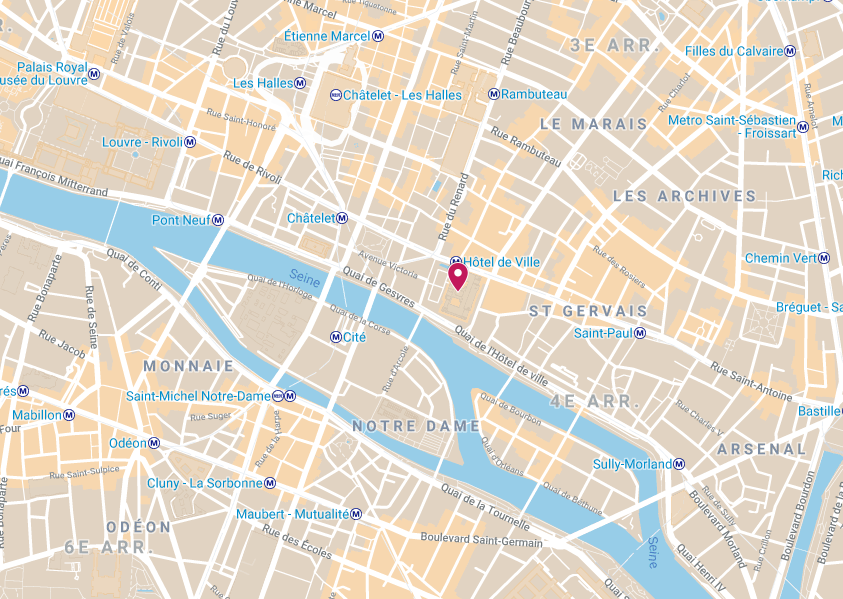 Activities
This event will host:
Preventing Heart Disease – the foods and physical activities that can help you reduce your risk
Diagnosing Heart Disease – check your blood pressure and cholesterol levels on site
Seeing Heart Disease from the inside - with an eye-opening journey through an artery thanks gamified 3D virtual reality
Living with Heart Disease - and how patients can slow the progression of the disease
CPR workshops
Talks and hands-on demonstrations
You owe it to yourself – and your family – to attend this valuable public event.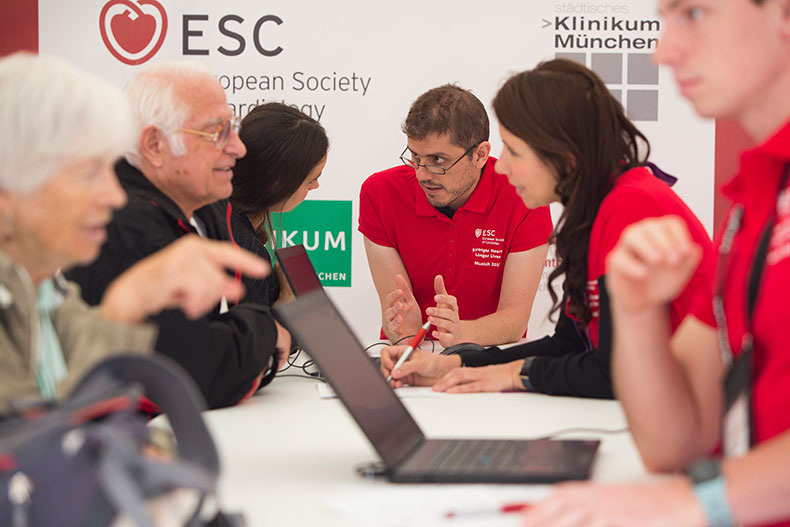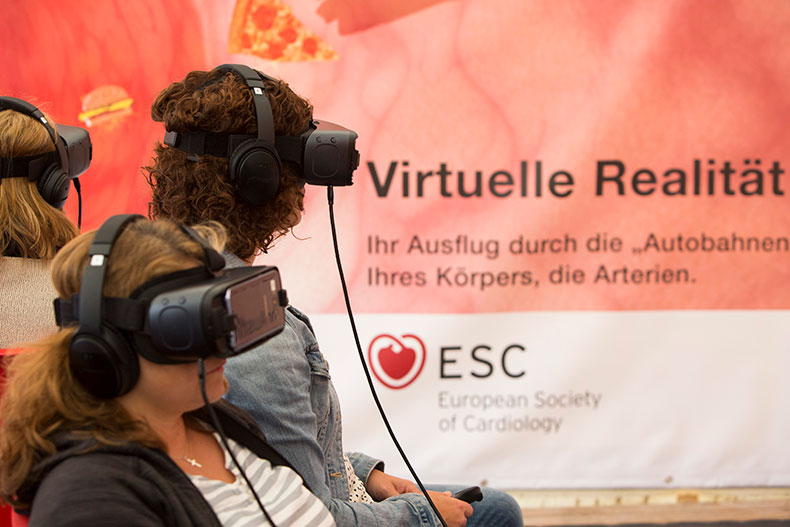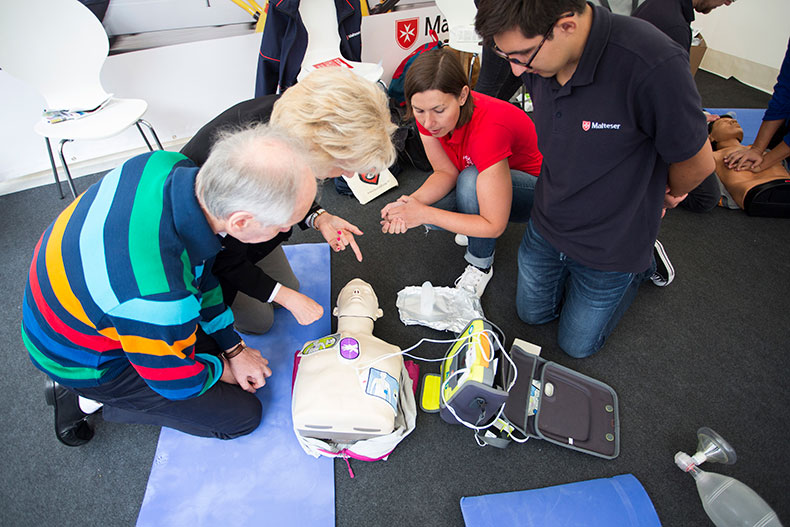 Photos © Goran Gajanin / daskraftbild.com
The public event is supported by