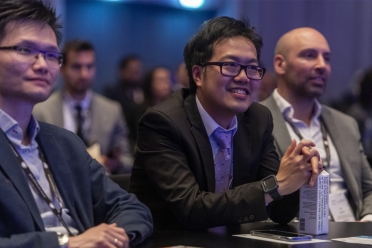 Do you have a great clinical case that you want to share?
This is your chance to submit it and present it during ESC Asia 2022 with APSC & AFC.
The submission deadline is Thursday, 1 September 2022, 12:00 (noon) CEST
You will be redirected to the dedicated online clinical case submission platform
Key dates
Wednesday 6 July 2022 - Opening of Clinical Case submissions
Thursday, 1 September 2022- Clinical Case submission deadline
Beginning October 2022 – Clinical Case results announcement online. An email will also be sent to each first author.
Mid November – Deadline to confirm presentation and register for the congress
Prepare your submission
Your clinical case must be clear, educational, practical and real.
The purpose of a clinical case presentation is to communicate diagnostic reasoning in the light of the current ESC Clinical Practice Guidelines providing a clear description of the patient's condition and further management options based on these guidelines.
Your case needs to be educational and not necessarily rare or unusual.
Please consult:
Your Clinical Case at ESC Asia 2022 with APSC & AFC
All presentations are planned to take place in-person in Singapore.
After 2 years of distance exchange, we welcome the opportunity to re-unite the community and discuss science, findings and development in research, with peers and international experts.
Selected clinical cases will be assigned to different presentation formats.
Each session is built to give the maximum visibility to the research and the opportunity for exchange and interactions with peers and key opinion leaders.
Young Cardiologists Clinical Case Competition
A session dedicated to young researchers aged under 40 - selected for the outstanding quality of their work.
All selected finalists will be receiving free registration to ESC Asia 2022 with APSC & AFC.
With the opportunity for the winner to receive:
€500 Prize
Free registration to ESC Congress 2023 Online or Onsite
An award certificate
The runner up will be awarded a free registration for ESC ASIA 2023 with APSC & AFC.
Clinical Cases will be selected and assigned by the Scientific Programme Committee. Clinical Cases not selected for the Competition session will be automatically considered for Clinical Case sessions (if accepted).
Clinical Case Session
Selected clinical cases will be featured in a dedicated Clinical Case session organised during the event to allow you to interact with the presenters and expert discussants.