ESC Asia 2020: A new online experience free of charge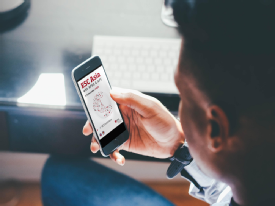 The COVID-19 pandemic has disrupted life the world over, including for you and your patients. Yet continuing medical education remains the cornerstone of professional development, especially in these difficult times. We are therefore proud to announce that ESC Asia will continue as a fully virtual, online experience, free to all attendees.
After a first edition that exceeded all expectations, we are honored to renew the collaboration with our Asian partners and announce that ESC Asia with APSC & AFC will take place on the 4 and 5 December 2020.
The latest cardiovascular science in a regional perspective and its impact on your daily practice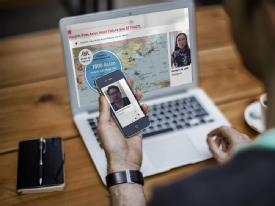 The synergy between the ESC and our valued partners from APSC and AFC will bring together selected cutting edge science with a focus on regional – Asian pacific - impact and practice.
It will feature some of the key presentations from ESC Congress 2020 – The Digital Experience, review the latest ESC Clinical Practice Guidelines translated to a regional clinical context and highlight essential best practices to support regional practitioners.
Live discussions and interactions with leaders from Asia Pacific and beyond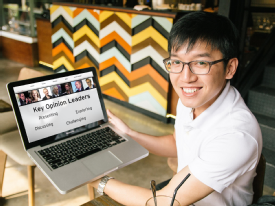 For 2020 the congress programme is shaping up ad is being carefully designed to reach its full potential. It will include live discussions, a greater variety of sessions covering the full spectrum of cardiology (prevention, imaging, arrhythhmias, heart failure, intervention and much more) with key expert opinions from the Asia Pacific region, Europe and the world in addition to leading industry stakeholders.
This second edition of ESC Asia with APSC & AFC will bring more than just a congress experience. Two half days of science adapted to the Asia Pacific region.
Join us online, so that hand-in-hand, we can fight against cardiovascular disease.
Save the dates in your calendar and register now at no charge so you don't miss out.

Professor Michel Komajda
Scientific Committee Co-Chairman
& Organising Committee Chairman
ESC Asia with APSC & AFC

Associate Professor Khung Keong Yeo
Scientific Committee Co-Chairman
ESC Asia with APSC & AFC
Organising Programme Committee
Michel Komajda, FESC - France - Chairman
Stephan Achenbach, FESC - Germany
Barbara Casadei, FESC - United Kingdom
Franz Weidinger, FESC - Austria
Rick Grobbee, FESC - Netherlands
Jack Tan Wei Chieh, FESC - Singapore
Anwar Santoso, FESC - Indonesia
Issei Komuro, FESC - Japan
Rungroj Krittayaphong, FESC - Thailand
Richard Ng - Singapore
Kenny Sin Yoong Kong, FESC - Singapore
Wael Al Mahmeed - UAE
Scientific Programme Committee
Michel Komajda, FESC - France - Co-Chairman
Khung Keong Yeo, FESC - Singapore - Co-Chairman
Stephan Achenbach, FESC - Germany
Barbara Casadei, FESC - United Kingdom
Franz Weidinger, FESC - Austria
Rick Grobbee, FESC - Netherlands
Stephan Windecker, FESC - Switzerland
Bernard Iung, FESC - France
Jeroen Bax, FESC - Netherlands
Christophe Leclercq, FESC - France
Silvia Priori, FESC - Italy
Vijay Kunadian, FESC - United Kingdom
Chris Gale, FESC - United Kingdom
Wael Al Mahmeed - UAE
Alan Fong, FESC - Malaysia
Anwar Santoso, FESC - Indonesia
Issei Komuro, FESC - Japan
Takashi Akasaka, FESC - Japan
Amiliana Soesanto - Indonesia
Park Kyung-Woo, FESC - South Korea
Ching Chi Keong - Singapore
Lin Yen-Jiang - Taiwan
Sofian Johar - Brunei
Rungoj Krittayaphong, FESC - Thailand
Carolyn Lam, FESC - Singapore