ESC Gold Medal Award winner: Professor Sir Nilesh Samani
27 Aug 2021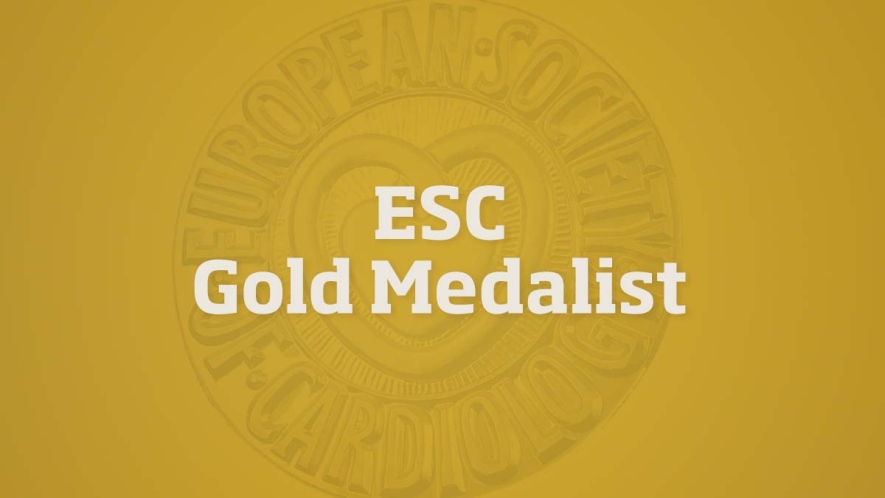 ESC Gold Medalist

For one of this year's ESC Gold Medal Award winners, Professor Sir Nilesh Samani, Professor of Cardiology at UK's University of Leicester and Medical Director of the British Heart Foundation, people are at the centre of what has inspired him and what continues to drive him.
"When I was training in the 1980s there was, as there still is now, a huge burden of heart disease," he said. "I thought I could help people directly by being a clinician and also indirectly by becoming involved in the many research opportunities in cardiology." A big influence on his choice of specialty was the people around him during his time as a junior doctor. "I was incredibly lucky to be able to work with some giants in cardiovascular medicine. My mentors included Professor John Swales and Professor David de Bono," said Prof. Samani. "Over the years, I have also had the privilege to collaborate in my research with many wonderful colleagues around the world. Each of these relationships has been special but I would like to particularly thank Professor Heribert Schunkert (Munich) and Professor Jeanette Erdmann (Lubeck) for their enduring collaboration and friendship," he added.
When asked about his professional achievements, Prof. Samani said that they can perhaps be grouped into three areas. The first is his contribution towards establishing his department at the University of Leicester, which he led for 13 years, as a centre of excellence for cardiovascular practice and research. The second area is his research. "I am pleased to have contributed to our improved understanding of the genetic basis of common cardiovascular diseases, such as coronary artery disease, and to identify a role for telomeres and biological ageing in heart disease. Dissecting the underpinning genetics of these diseases is really beginning to now pay dividends," he said. However, the achievement he is perhaps most proud of is training and mentoring others. "It is a privilege to watch these individuals start out as juniors and then go on to thrive in their own independent research or clinical careers, some becoming very established names. The downside is that it does make you feel a bit old!" he observed.
To all young cardiologists embarking on their careers, Prof. Samani reassures them that cardiology is a great specialty to be working in, with enormous research possibilities. And he encourages them to grab any research opportunities they see. He also offered this advice, "Find a good mentor, particularly when you are training. It might take a bit of time, but having the right people to support you and to give you guidance is a key factor in success."
Prof. Samani sees the main challenge in cardiology now and in the future to be prevention. "In many ways we have become very good at patching things up when they go wrong," he said, "but we need to be able to stop cardiovascular disease developing in the first place." He recognises that this is not a new challenge, but thinks that emerging technologies may provide novel ways of addressing it. "For example, we might be able to use genetic information or artificial intelligence to more accurately predict who might be at higher risk of cardiovascular disease and so benefit most from earlier preventive intervention," he suggested. "Coupled with novel preventive approaches, this should help to reduce some of the burden of disease before it happens – I truly believe that this is now a realistic goal."