Meet the ESC Gold Medallists: Professor Silvia Priori
26 Aug 2023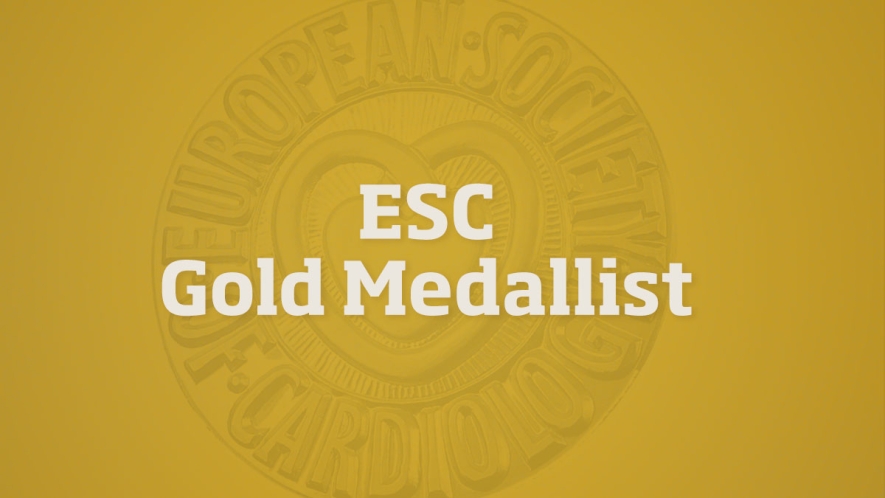 ESC Gold Medallist 2023

Over the last 25 years, Professor Silvia Priori (University of Pavia - Pavia, Italy) has made significant contributions to the understanding of genetic mechanisms involved in inherited arrhythmogenic syndromes and to the development of life-saving gene therapies.
What inspired you to specialise in cardiology?
I like to tell young researchers how I became involved in cardiology because it illustrates that you do not necessarily have to have a strong desire to work in a particular specialty; it can come about by coincidence. In my case, it was a number of fainting episodes as a fourth-year medical student that shaped my career. Until then, I was set to become a neurologist. Sent to the cardiology department for investigations, I realised I was more interested in this field than in neurology and I decided there and then to switch specialties. Later, as a practising clinician, I found working in a group dealing with hereditary diseases so fascinating that I took a two-year break from medicine to study molecular biology. And then with the necessary theoretical tools, I applied these to patients and began to describe myself as a 'molecular cardiologist'.
What are your main career achievements to date?
I entered genetic medicine at a time when it had just begun to really take off. It was like having a blank page – everything was there to be discovered. To begin with, I coordinated a group conducting genetic screening and it was very exciting when we discovered the first genes involved in cardiac disease. This is the paradigm you have in cardiac genetic diseases: they appear as a mysterious clinical entity; you investigate further and are able to eventually identify the cause. One condition, catecholaminergic polymorphic ventricular tachycardia, is particularly special to me. In a family that came to our clinic, this devastating disease had already resulted in the sudden cardiac deaths of two young siblings. It took us seven years, but we finally identified the cause to be mutations in the cardiac ryanodine receptor gene (hRyR2).1
In 2010, we took a huge step forward by progressing our discoveries into the field of gene therapy, investigating treatments in preclinical models that could fundamentally change the future of affected patents and stop the devastation in their families. We have since worked on a number of gene therapies including allele-specific silencing of mutations in RyR2, and some of these are now being developed for the clinic.
What projects are you working on at the moment?
My group is still committed to investigating therapies for all the ion channel diseases and DNA, RNA and antibody therapies continue to be at the centre of our research. I am very lucky to be working with a team of young, very passionate doctors and basic scientists, in a supportive hospital. We are also part of a consortium of 24 Italian universities that has received funding from the Italian government for the development of RNA therapies. These powerful tools – as demonstrated by their use as COVID-19 vaccines in millions of people – are being investigated for their ability to target hyperactivated or defective genes involved in cardiac disorders. In addition, European Research Council funding is enabling us to develop genetically modified porcine models, which provide a closer match to human physiology than murine models.
"Find out what you are passionate about – like when you don't want an article to finish because it's so interesting – then you will be happy to get up every morning and go to work as it will be something you really enjoy."
References
1. Priori SG, et al. Circulation. 2001;103:196–200.