Meet the ESC Gold Medallists: Professor Arthur Wilde
26 Aug 2023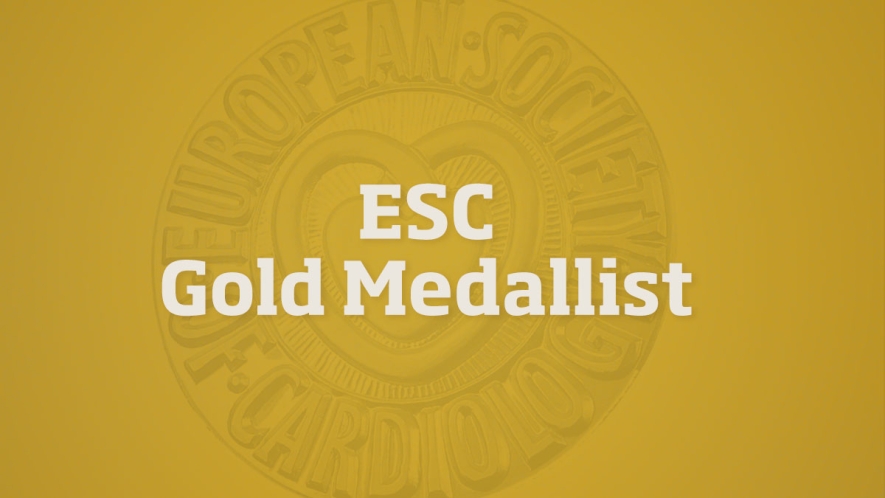 ESC Gold Medallist 2023

The research of Professor Arthur Wilde (Amsterdam University Medical Centre [Amsterdam UMC] - Amsterdam, The Netherlands) on inherited cardiac diseases associated with sudden cardiac death (SCD) has transformed the future for many individuals at risk.
What inspired you to specialise in cardiology?
It was more of a happy accident than a deliberate choice. At the time I was due to start my internship, circumstances meant that I needed to find an alternative option. I became a student assistant in experimental cardiology at Amsterdam UMC (headed by Professor Giel Janse), working with the visiting Japanese post-doctoral researcher, Doctor Itsuo Kodama. This was my first taste of basic science research and I learned a huge amount about electrophysiology, eventually going on to complete a PhD on basic electrophysiological changes in ischaemic conditions. From the moment I started in the laboratory, I was hooked on cardiology.
What are your main career achievements to date?
Early on in my career, shortly after the recognition of defects in genes encoding for ion channels, I was able to combine my knowledge of basic electrophysiology with my cardiology education in the clinical care of patients with rare arrhythmia syndromes. This subsequently led to a joint venture with Amsterdam UMC's clinical genetics department to form one of the first outpatient cardiogenetic clinics, now among the largest in Europe. Over the intervening years, we built a database on more than 25,000 patients and families, and the information has resulted in a number of significant breakthroughs. One of the most important was about 15 years ago when we identified a genetic locus responsible for idiopathic ventricular fibrillation, a disorder of which the first and only symptom was often lethal arrhythmia.1 Our finding enabled us to identify at-risk family members and offer them implantable cardioverter-defibrillator implantation.
Due to my roles in the European Heart Rhythm Association and the European Reference Network for Rare and Low Prevalence Complex Diseases of the Heart (ERN GUARD-Heart), I was one of the chairs of the 2021 international expert consensus statement that aims to provide clinicians with practical patient-centred recommendations for evaluating patients with sudden cardiac arrest, decedents with SCD and their families.2 In addition, I was pleased to contribute to the recent expert consensus statement on the state of genetic testing for cardiac diseases.3
What projects are you working on at the moment?
From our early work on monogenic disorders, our focus has shifted to new genetic mechanisms such as oligogenic disease and the utility of polygenic risk scores. In the past, cardiologists would see only patients with clinical indications of a disease. Today, we see many individuals who have a degree of genetic predisposition. We are well able to identify those at very high or very low risk, but the large group in between is difficult to define. An important part of our current research is working out who needs treatment and at what level. Related to this, we are looking at SCD risk and whether polygenic risk scores, with or without relevant clinical parameters, could be useful.
As presented at ESC Congress yesterday, our group (headed by Professor Connie Bezzina) is also working with international collaborators using genome-wide association analyses to identify genetic factors involved in Brugada syndrome and hypertrophic cardiomyopathy. Indeed, collaboration is key – and enjoyable – when working in rare diseases to enable collection of data from the largest possible cohorts and to share knowledge and expertise. I am currently coordinator of ERN GUARD-Heart whose mission is to facilitate access to diagnostic and therapeutic options for rare and complex cardiac diseases in adult and paediatric patients across the EU.
"Part of a successful career is based on luck – being in the right place at the right time – and this is largely out of your control. However, you can help by ensuring your research is focused, by working hard and by embracing collaboration."
References
Alders M, et al. Am J Hum Genet. 2009;84:468–476.
Stiles MK, Wilde AAM, et al. Heart Rhythm. 2021;18:e1–e50.
Wilde AAM, et al. Europace. 2022;24:1307–1367.