This topic explores the key components of sudden cardiac death in a clear and engaging way, with all the latest references and educational resources in a single, convenient platform.
It is a suitable primer for those new to this topic, and will allow those with some prior experience to develop their knowledge further.
This content offers the learner a focused and interactive educational experience based on the ESC Textbook of Intensive and Acute Cardiovascular Care, 2nd edition 2015 / Chapter: Sudden Cardiac Death - Epidemiology and Prevention - by Dr Hans-Richard Arntz.
What's inside?
2 courses on:
Definition, Epidemiology, and Aetiology of Sudden Cardiac Death
Prevention of Sudden Cardiac Death
Each course ends with a MCQs test.
How to access online courses?
Make sure to log in with your My ESC account (Username and Password) to access topics included in your membership level.
You do not have a My ESC account? Create an account.
Preview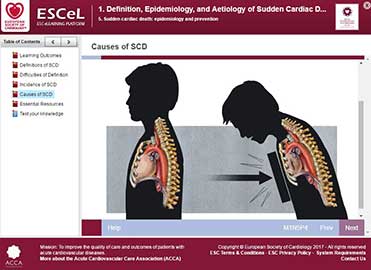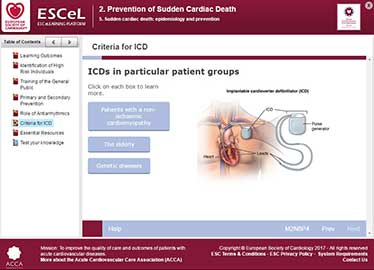 Contributors
Dr Preeya Chakraborty
Dr Ehsan Ahmadnia (Editor)