Any emergency in cardiology starts with an acute event. When time is critical and saving lives is the priority, bringing together different skills and subspecialties is the essential key to the best patient outcome.
This statement is recognised and well-valued by the below organisations who have decided to join forces, knowledge, and expertise to shape the future of cardiovascular care.
Association for Acute CardioVascular Care (ACVC)
Mission: To improve the quality of care and outcome of patients with acute cardiovascular diseases
Congress: Acute Cardiovascular Care 2021, 13-14 March, online congress
President 2020-2022: Prof. Christian Hassager, Denmark
Membership: 4,000 members.
Sister Societies
European Association of Cardiothoracic Anaesthesiology (EACTA)
Mission: To ensure excellence in health care by providing high-quality education, promoting research and encouraging teamwork.
Congress: 36th EACTA Annual Congress 2021, 2-4 December - Rome, Italy
Euro Extracorporeal Life Support Organisation (EuroELSO)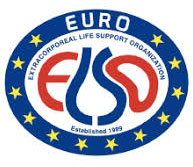 Mission: To provide support to institutions delivering extracorporeal life support through continuing education, guidelines development, original research, publications and maintenance of a comprehensive registry of patient data.
Congress: EuroELSO Virtual Congress 2021, 5-7 May - Online congress
European Resuscitation Council (ERC)

Mission: To preserve human life by making high-quality resuscitation available to all.
Congress: ERC congress 2021, 25 & 26 March, online
European Society for Emergency Medicine (EUSEM)

Mission: To advance research, education, practice and standards of the specialty of emergency medicine throughout Europe.
Congress: EUSEM 2021, 27-31 October - Lisbon, Portugal