These state-of-the-art apps are freely available for healthcare professionals and patients in Europe.* Learn more about why they were developed and how in recently published papers in ESC journals.
AF Manager App
Who should use it?
Professionals who treat patients with atrial fibrillation, including cardiologists, general practitioners, hospital doctors, nursing and allied health staff.
What does it do?
Provides an interactive educational platform to help characterise patients
Evaluates risk of stroke and bleeding
Catalogues symptoms and quality of life over time
Suggests guideline-recommended treatment options from the ESC Clinical Practice Guidelines on Atrial Fibrillation 2016
Why use it?
Includes a Treatment Manager education tool that integrates patient data
Patients update and share data through their "My AF" app before consultation, optimising face-to-face time
Option to consult patient data between patient appointments


How to use the AF Manager App – support tools
Access a range of educational materials to make the most out of/ or enhance your knowledge about these exciting new apps.
Why the apps are relevant - video introduction by Paulus Kirchhof, FESC
Principle of integrated AF care (Learning Objectives, PPT, MCQs)
Tutorial - AF Manager
Tutorial My AF
You will require your My ESC login to access the ESC eLearning Platform. If you do not have a My ESC account, create one for free today!
My AF app
Who should use it?
Patients with atrial fibrillation
What does it do?
Provides an educational resource for patients with AF, including information about the condition, stroke risk, common treatments and lifestyle improvements
Records symptoms and quality of life over time
Allows patients to record their individual characteristics and share this information with a nominated healthcare professional
Why recommend it to your patients?
Patient education can improve self-care, long-term outcomes and adherence to therapy
The educational material in the patient app was written by patients and the ESC AF Guidelines Task Force, supported by the British Heart Foundation



2016 ESC Guidelines for the Management of Atrial Fibrillation
Read the journal article at Eur Heart J (2016) 37 (38): 2893-2962
Access the guidelines and their derivative products.
CATCH ME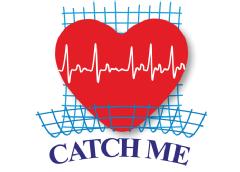 Characterising AFib by Translating its Causes into Health Modifiers in the Elderly

The AF Manager and My AF apps were developed by the CATCH ME consortium of which the ESC is a partner.

CATCH ME brings together the expertise of leading academic institutes and professional societies to improve the care of patients with atrial fibrillation.
CATCH ME is funded by the European Union's Horizon 2020 research and innovation programme under grant agreement No 633196.
*The AF Manager and My AF apps are available in countries listed below
Albania
Austria
Belarus
Belgium
Bulgaria
Croatia
Cyprus
Czech
Republic
Denmark
Estonia
Finland
France
Germany
Greece
Hungary
Iceland
Ireland
Italy
Latvia
Lithuania
Luxembourg
Malta
Maldova, Republic of
Netherlands
North Macedonia
Norway
Poland
Portugal