Description
80 years old male under evaluation for aortic stenosis suspicion
Clinical case information
Apical 4 chamber view LV EF in Biplan Simpson = 63% with a stroke volume 31 ml/m²


Apical 2 chamber view LV EF in Biplan Simpson = 63% with a stroke volume 31 ml/m².


Apical 3 chamber view Notice the severe calcification of the aortic valve


Apical 4 chamber view Colour Doppler flow. Normal mitral flow and mild aortic regurgitation are seen.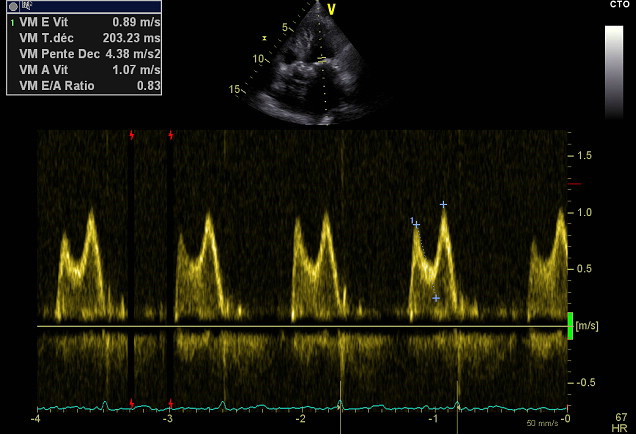 Mitral Pulsed Doppler flow evaluation suggesting delayed relaxation.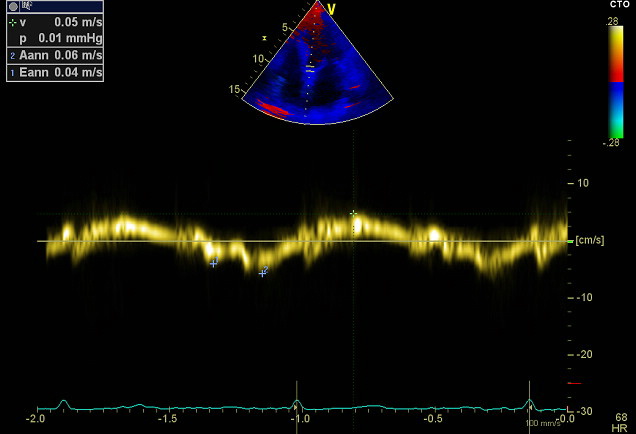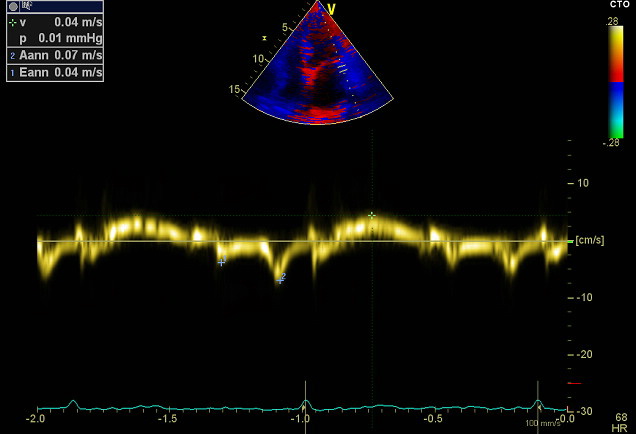 Severe alteration of LV longitudinal function.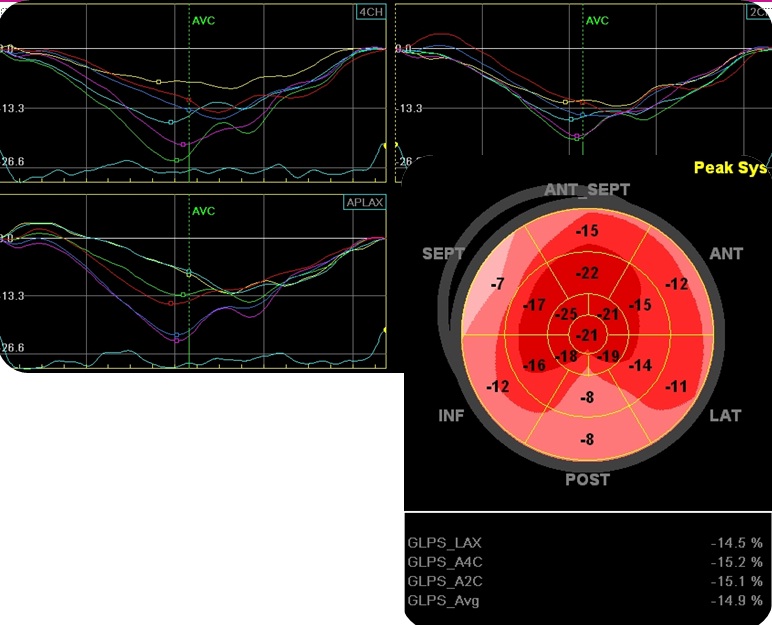 Significant decrease in LV longitudinal function with a global longitudinal strain -14.9% despite a LV >EF 63%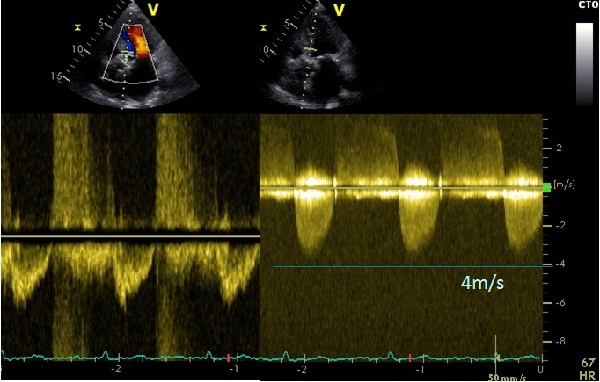 Mean Pressure Gradient = 25 mm Hg
Peak max V = 3.3 m/s
Stroke volume = 28ml/m²
There is aortic stenosis with normal EF and mean gradient of 25 mm Hg. Both DTI and Deformation evaluation suggest impairment of longitudinal function . Could it be a low flow low gradient aortic stenosis case?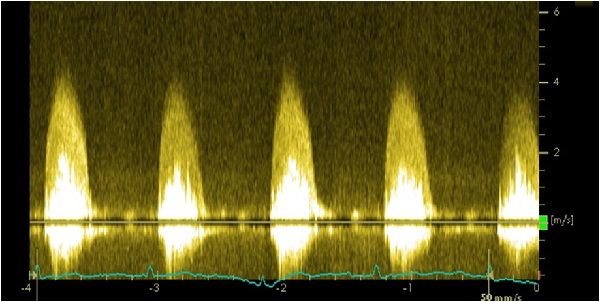 Back to the basics! This is the aortic Doppler flow obtained with the Pedoff probe from the right parasternal approach. Mean gradient is now 49 mm Hg
Conclusion
So the Low Flow Low gradient severe Ao Stenosis is existing. It's a complicated entity and the treatment is still debated even if some patients would probably take advantage of the aortic valve replacement.
But, don't forget the PEDOFF: In this case, the mean Gradient is > 40 mm Hg so is clear it is a severe aortic stenosis. Move to aortic valve replacement without any hesitation!