New oral anticoagulants offer an opportunity to improve stroke prevention in atrial fibrillation
Focus should be directed towards better identification of AF patients who are 'truly low risk' who do not need any antithrombotic therapy whilst those with one or more stroke risk factors can be offered effective stroke prevention with oral anticoagulation, whether as well controlled warfarin or one of the new oral anticoagulants.
Gregory YH Lip and Giuseppe Boriani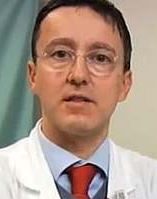 Gregory Lip answers your questions
­Does Dabigatran increase acute coronary syndromes?­
Answer: There is a small numerical increase in MI events but did not result in more angina hospitalizations, revascularisations, vascular death etc – instead, D150 resulted in a significant decrease in vascular mortality

­Do patients need bridging therapy in the perioperative period, if receiving dabigatran?­
Answer: If very high risk of thromboembolism – however, the drug wears off quickly and when restarted, begins to work within a couple of hours. See Huisman M et al Thromb Haemostat 2012
­Do you think that when a patient has AF and a previous history of myocardial infarction or coronary artery disease, rivaroxaban should be the new AC of choice?­
Answer: No (see comment above)
­What is your point of view about apaxiban use instead of dabigatran?­
Answer: There is no head to head comparison, to inform one way or another
­Patient requires abdominal surgery within next 6 hours, had dabig 150mg in last 4 hours ago, APTT 60 sec, would you give PCC / rFVII pre-op?­
Answer: Delay surgery longer if possible
By 10 hours post-dose, there would still be some anticoagulant on board – PCC and rVIIa not proven
If we observe short AF episodes in patiens, ie with pacemaker- pacemaker memory, 10 episodes of 10 sec. AF, should we treat them as patient with long lasting AF in means of anticoagulation therapy?­
Answer: Yes
Do we have to measure aPTT in all patients taking dabigatran? We noticed that almost all patients taking dabigatran have elevated levels of aPTT, almost double of the baseline values?
Answer: No need to measure in all patients.
aPTT is to measure for an anticoagulant effect, NOT anticoagulant intensity

Do you think new OAC will be indicated for patients requiring mechanical prosthetic valves in the near future?
Answer: After the trials are done, and depending on their results
Key references
Camm AJ, Kirchhof P, Lip GY, et al. Guidelines for the management of atrial fibrillation: the Task Force for the Management of Atrial Fibrillation of the European Society of Cardiology (ESC). Europace.2010: 12; 1360-420.
Connolly SJ, Ezekowitz MD, Yusuf S, Eikelboom J, Oldgren J, Parekh A, Pogue J, Reilly PA, Themeles E, Varrone J, Wang S, Alings M, Xavier D, Zhu J, Diaz R, Lewis BS, Darius H, Diener HC, Joyner CD, Wallentin L; RE-LY Steering Committee and Investigators. Dabigatran versus warfarin in patients with atrial fibrillation N Engl J Med. 2009; 361:1139-51. Erratum in: N Engl J Med. 2010; 363: 1877.
Patel MR, Mahaffey KW, Garg J, Pan G, Singer DE, Hacke W, Breithardt G, Halperin JL, Hankey GJ, Piccini JP, Becker RC, Nessel CC, Paolini JF, Berkowitz SD, Fox KA, Califf RM; the ROCKET AF Investigators. Rivaroxaban versus Warfarin in Nonvalvular Atrial Fibrillation. N Engl J Med. 2011; 365: 883-891

Granger CB, Alexander JH, McMurray JJ, Lopes RD, Hylek EM, Hanna M, Al-Khalidi HR, Ansell J, Atar D, Avezum A, Bahit MC, Diaz R, Easton JD, Ezekowitz JA, Flaker G, Garcia D, Geraldes M, Gersh BJ, Golitsyn S, Goto S, Hermosillo AG, Hohnloser SH, Horowitz J, Mohan P, Jansky P, Lewis BS, Lopez-Sendon JL, Pais P, Parkhomenko A, Verheugt FW, Zhu J, Wallentin L; the ARISTOTLE Committees and Investigators. Apixaban versus Warfarin in Patients with Atrial Fibrillation. N Engl J Med. 2011; 365: 981-92.

Ahrens I, Lip GY, Peter K. New oral anticoagulant drugs in cardiovasculardisease. Thromb Haemost. 2010;104:49-60.