Late-Breaking Science: Exploring a yearly PCSK9 siRNA vaccine-like strategy to lower LDL and reduce lifetime risk of major coronary events
29 Aug 2021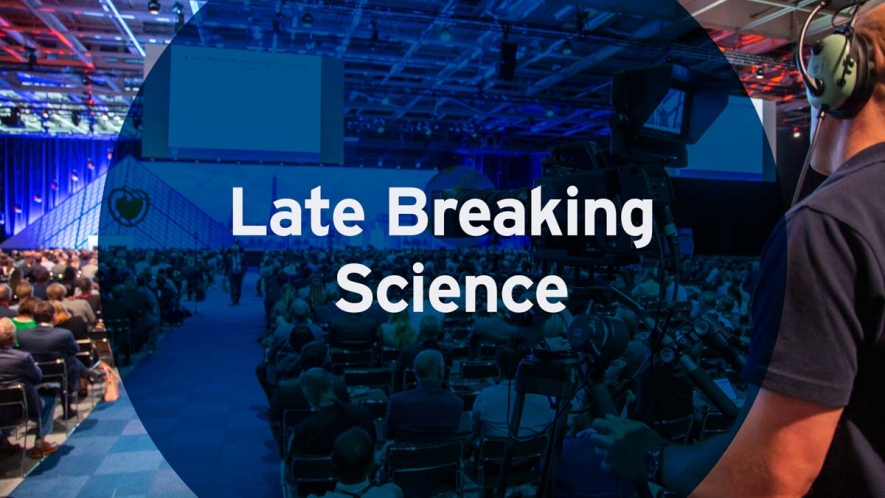 Late-Breaking Science presented at ESC Congress

Large reductions in lifetime risk of cardiovascular (CV) events are observed in individuals who inherit low-density lipoprotein (LDL)-lowering variants in the PCSK9 gene. As a once-yearly dose of PCSK9 small-interfering RNA (siRNA) has been shown to reduce LDL levels by 34%,1 it was postulated that a vaccine-like strategy using a PCSK9 siRNA may potentially reduce the lifetime risk of CV events, recapitulating the phenotype of the LDL-lowering PCSK9 variants.
A 50-year randomised clinical trial to test the hypothesis is impractical. As discussed in a Late-Breaking Science session today by Professor Brian A. Ference (University of Cambridge, UK), a naturally randomised 'target' trial was designed to estimate the effects. The NATURE-PCSK9 trial estimated the clinical benefit and optimal timing of a PCSK9 siRNA vaccine-like strategy using data from the PCSK9 variants that the siRNA was designed to mimic to anticipate the expected outcome.
A total of 445,765 participants enrolled in the UK Biobank without a diagnosis of atherosclerotic CV disease, diabetes or cancer before the age of 30 years were included in the analysis. The effects on the lifetime (up to age 80 years) risk of major coronary events caused by lowering LDL, starting at ages 30, 40, 50 or 60 years, was estimated by expressing the causal effect of LDL-lowering PCSK9 genetic variants in mmol-years of LDL. The primary outcome was age at first occurrence of a major coronary events (fatal or non-fatal myocardial infarction, or coronary revascularisation). The key secondary outcome was age at first occurrence of a major CV event (major coronary events or ischaemic stroke).
Baseline LDL level was 3.5 mmol/L (136 mg/dL) and 23,032 of the participants had a first major coronary event before the age of 80 years. Compared with usual care, it was estimated that a sustained annual reduction of 34% in LDL due to siRNA-induced inhibition of PCSK9 would lead to substantial reductions in the lifetime risk of major coronary events, with a hazard ratio [HR] of 0.48 when LDL lowering began at 30 years of age, a HR of 0.54 for LDL lowering beginning at 40 years, a HR of 0.63 for LDL lowering from 50 years and a HR of 0.73 for LDL lowering from 60 years.
Similar step-wise increased reductions in the lifetime risk of major CV events and the individual components of the composite outcomes were observed with each decade of earlier initiation of LDL-lowering therapy. Prolonged PCSK9 inhibition-mediated LDL lowering did not increase the lifetime risk of type 2 diabetes or cancer.
The results indicate that a vaccine-like strategy to reduce LDL using a once-yearly dose of a PCSK9 siRNA can markedly reduce the lifetime risk of CV events, the effect being greater the earlier the LDL-lowering siRNA therapy is initiated.
https://digital-congress.escardio.org/ESC-Congress/sessions/2610-late-breaking-science-in-prevention
Click on the heart to add this presentation to your favourites then watch it live or on demand.
References
1. Ray KK, et al. JAMA Cardiol. 2019;4:1067–1075.