Hot Line - Is short-course DAPT an option for ACS patients undergoing PCI?
30 Aug 2021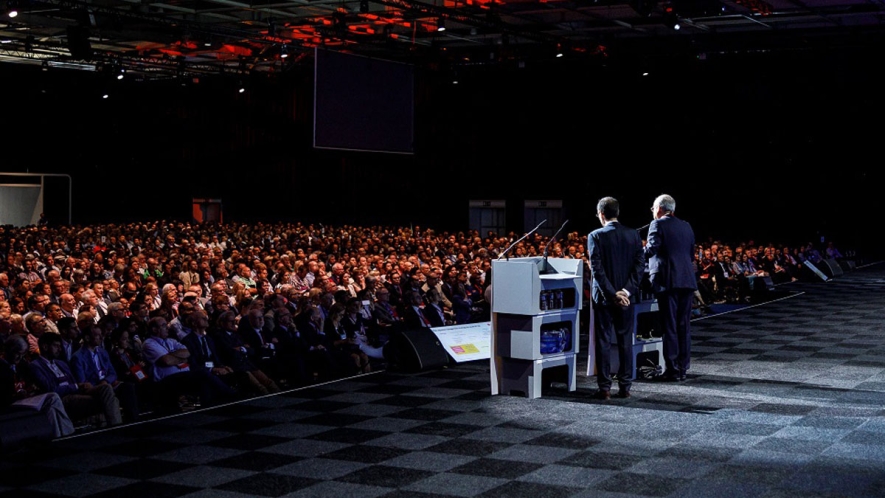 Hot Line presented at ESC Congress

The optimal duration of dual antiplatelet therapy (DAPT) after percutaneous coronary intervention (PCI) using drug-eluting stents is still under debate. Previously, in the STOPDAPT-2 trial, a 1-month schedule of DAPT (aspirin and clopidogrel or aspirin and prasugrel) followed by clopidogrel monotherapy significantly reduced cardiovascular (CV) and bleeding events compared with 12 months of DAPT (aspirin and clopidogrel) in patients undergoing PCI (p<0.001 for noninferiority; p=0.04 for superiority).1 In that trial, 62% of patients had stable coronary artery disease and 38% had acute coronary syndrome (ACS).
As presented by Doctor Hirotoshi Watanabe (Kyoto University Graduate School of Medicine, Japan) in a Hot Line session today, the open-label STOPDAPT-2 ACS trial investigated the effects of short-course DAPT in additional patients with ACS using the same protocol as STOPDAPT-2 so that results from ACS patients in the two trials could be combined.
In STOPDAPT-2 ACS, patients with ACS and cobalt-chromium everolimus-eluting stent implantation were randomised 1:1 to receive 1 month of DAPT then clopidogrel monotherapy or 12 months of DAPT. The primary endpoint was a composite of CV outcomes (death from CV causes, myocardial infarction, definite stent thrombosis and ischaemic or haemorrhagic stroke) and Thrombolysis in Myocardial Infarction (TIMI)-defined major or minor bleeding at 12 months, with a relative noninferiority margin of 50%. Major secondary endpoints were the CV composite and TIMI bleeding outcomes.
Results from 4,136 patients were analysed: 1,148 from STOPDAPT-2 and 2,988 from STOPDAPT-2 ACS. The cumulative incidence of the primary composite endpoint was 3.20% (65 patients) with 1-month DAPT vs. 2.83% (58 patients) with 12-month DAPT (hazard ratio [HR] 1.14; 95% confidence interval [CI] 0.80 to 1.62; p=0.06 for noninferiority).
The results for the major secondary endpoints provided further insight into the findings and Dr. Watanabe noted that for 1-month DAPT, there was a trend towards an increase in CV events despite a reduction in major bleeding events. The major secondary CV outcome occurred in 56 patients (2.76%) in the 1-month DAPT arm and 38 patients (1.86%) in the 12-month DAPT arm (HR 1.50; 95% CI 0.99 to 2.26). The major secondary bleeding outcome occurred in 11 patients (0.54%) receiving 1-month DAPT and 24 patients (1.17%) receiving 12-month DAPT (HR 0.46; 95% CI 0.23 to 0.94).
"One-month DAPT and subsequent clopidogrel monotherapy failed to achieve noninferiority for net clinical benefit compared with standard 12-month DAPT after ACS," concluded Dr. Watanabe.
Missed the session? Watch it on demand
References
1. Watanabe H, et al. JAMA. 2019;321:2414–2427.