Hot Line - Does adding fractional flow reserve assessment at the time of diagnostic coronary angiography improve resource utilisation and outcomes?
29 Aug 2021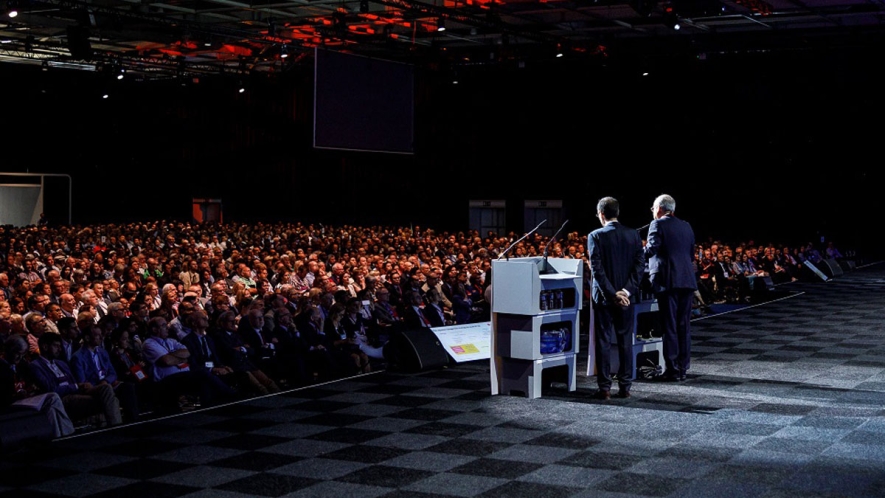 Hot Line presented at ESC Congress

The RIPCORD proof-of-concept study showed that routine measurement of fractional flow reserve (FFR) at the time of diagnostic coronary angiography changed the management plan for chest pain in a quarter of the 200 patients studied.1
Today, Professor Nicholas Curzen (University Hospital Southampton NHS Foundation Trust, UK), reported the results of RIPCORD2, a much larger trial that aimed to investigate if FFR assessment could improve resource utilisation, quality of life (QoL) and clinical outcomes compared with coronary angiography alone in 1,100 patients with angina or non-ST elevation myocardial infarction.
All participants had a stenosis of 30% or greater in at least one coronary artery suitable for either percutaneous coronary intervention (PCI) or a coronary artery bypass graft (CABG). FFR measurement was performed in all coronary arteries of sufficient calibre for PCI or CABG unless Thrombolysis in Myocardial Infarction (TIMI)-grade flow was less than 3. The co-primary outcomes, assessed at 1 year, were total hospital costs and QoL (using the EuroQol EQ-5D-5L questionnaire) plus angina status (assessed using the Canadian Cardiovascular Society scale). Prespecified secondary endpoints included clinical events (all-cause mortality, non-fatal stroke, non-fatal myocardial infarction and unplanned revascularisations) and management strategy (medical, PCI or CABG).
Over one year, the median total hospital cost was similar in the two groups: GBP£4,510 (interquartile range [IQR] 2,721 to 7,415) for FFR plus angiography vs. GBP£4,136 (IQR 2,613 to 7,015) for angiography alone (p=0.137). There were no differences between groups in inpatient and outpatient costs, nights in hospital or the number of outpatient visits. There were also no differences between FFR plus angiography and angiography alone in QoL and angina status at 1 year, or in the secondary endpoints of clinical event rate and selected management strategy.
Thus, the results from RIPCORD2 indicate that a strategy of systematic FFR in all major coronary arteries amenable to revascularisation provides no overall advantage compared with angiography-guided management alone.
Missed the session? Watch it on demand:
https://digital-congress.escardio.org/ESC-Congress/sessions/2835-hot-line-ripcord-2
References
1. Curzen N, et al. Circ Cardiovasc Interv. 2014;7:248–255.