Important update on the congress:
Given the increasingly challenging COVID-19 situation across Europe, we have taken the very difficult decision to make EuroEcho 2021 online only. The onsite event, scheduled to take place in Berlin, will not go ahead as planned.
Germany, the host country for our upcoming EuroEcho 2021 congress, is experiencing a particularly high incidence rate and has already advised that large events should be avoided as restrictions are being tightened each day.
Important update on the hotels booked through this webpage:
If you have booked a hotel room in Berlin through one of our partner hotels through this webpage please note that the special conditions allow you to cancel your reservation until 7 days before the arrival date. The rooms will not be cancelled automatically, so please contact the hotel directly if you booked in one of the hotels below through this platform:
Mondial Hotel
Hampton by Hilton City West
Hollywood Media Hotel
Leonardo Hotel
Q! Hotel Berlin
Motel One Berlin Upper West
Official housing agency of the ESC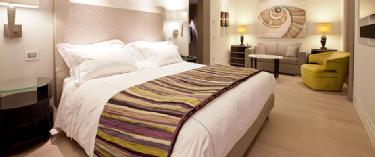 ESC and KIT GmbH have selected a number of hotels with pre-negotiated rates, located within easy reach of the congress venue in the city centre west.
The hotels are quite close to each other so you can connect easily and catch up with your peers and friends again.
Book your room
Once you have selected your preferred hotel, you will be able to book this directly with the hotel through the booking link either online or by completing a paper form. Please read the individual hotels' booking conditions carefully before committing.
Beware of unauthorised or fraudulent hotel agencies
KIT GmbH is the only official housing agency for EuroEcho 2021 in Berlin. No other company or agency is authorised by the ESC to offer housing for this congress, nor do they have access to room blocks and rates contracted by the ESC. Using unauthorised companies may result in inflated credit card charges and unfulfilled promises. If you are contacted by such an agency or have questions regarding their legitimacy, please contact us at EEHotels@escardio.org or by telephone: +33 492947643.