The latest cardiovascular science in regional perspective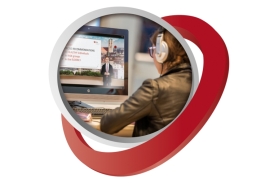 Access all the resources from ESC Asia with PASC &AFC 2020 Online
The latest scientific advances
Best practices and newest guidelines
Re-examination of the latest major clinical trials
A selection of new trials from Asia Pacific
Clinical Case submission for Young Cardiologists
Registration to the congress includes free access to all on-demand scientific content on the congress platform until 5 January.
Get more on ESC 365
Home for all resources from ESC Asia with APSC & AFC 2019, with access to:
Resources from 2019 are exclusive access for ESC Pro Members, FESC and young combined members.
Not yet an ESC Professional Member ?
Join now to review all presentations and get unlimited access to ESC Asia with APSC &AFC congresses.
Your membership provides many other benefits such as free CME-accredited webinars, three ESC journals, including the European Heart Journal, and much more.