Whatever you do in cardiology, you'll do it better after ESC Congress 2021
The ESC Congress Programme Committee has designed an interactive programme featuring the latest knowledge in all cardiovascular subspecialties. Watch engaging discussions between the experts and ask your own questions through the Live Chat and Live Q&A.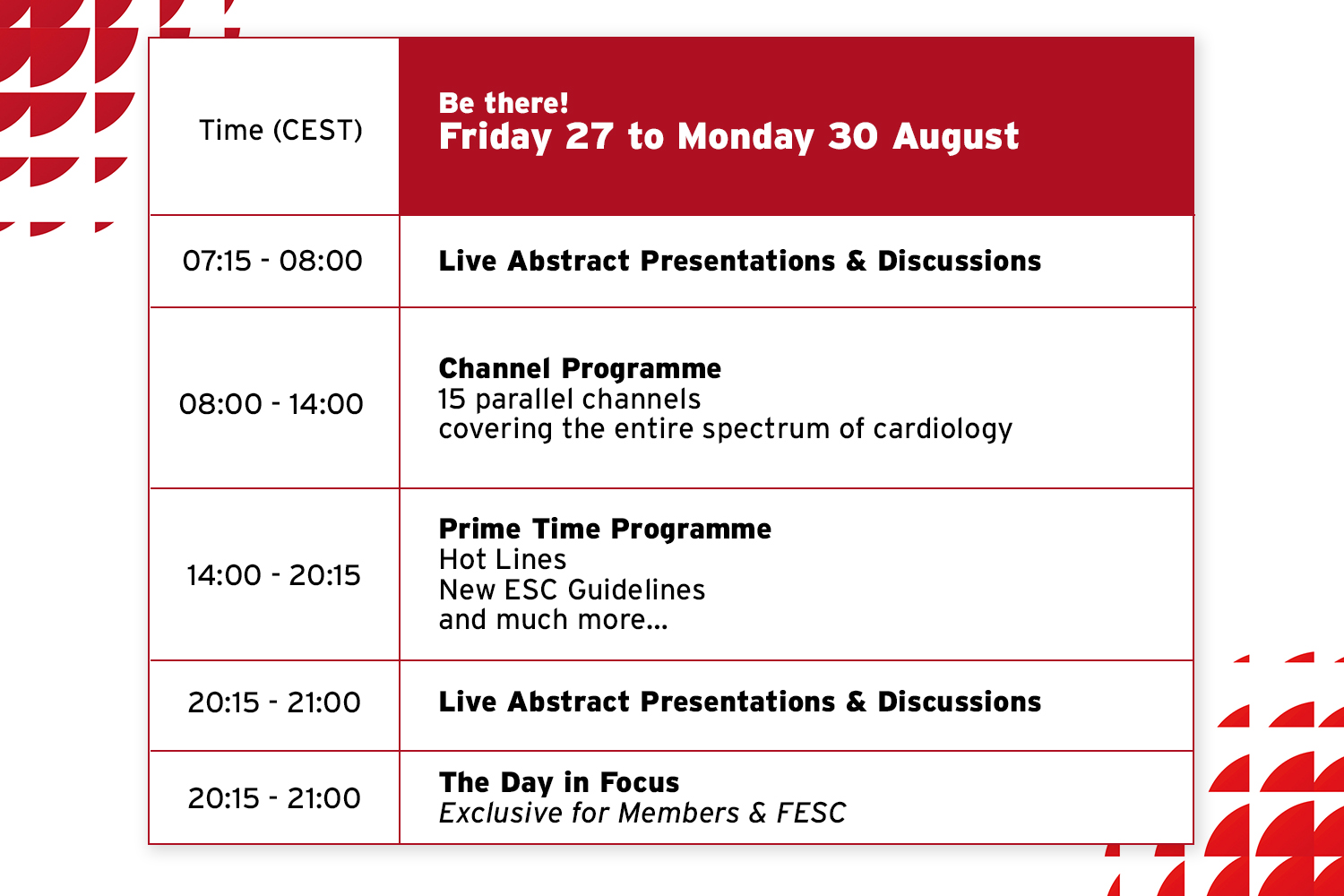 ESC Congress 2021 promises a digital experience like no other, customised to YOUR needs.
Browse the programme and select the sessions you don't want to miss
NEW! More Interaction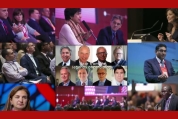 LIVE sessions are available throughout the full programme – in the Channels as well as in the prime time Studio programme.
Discussion forums in Channels allow you to interact live with presenters and peers. Browse the 'Live Chat' sessions.
Don't miss a unique opportunity to interact with internationally acclaimed experts in their field - Your questions will be answered in REAL TIME by the faculty in the Studio. Browse the 'Live Q&A' sessions
Late-Breaking Science Unveiled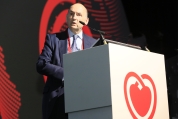 Major clinical trials and updates will be given centre stage from the studio.
These presentations will be complemented by a deep dive into the data during discussions with the trialists and insights from key opinion leaders.
Tune in to the Prime Time Programme each day at 14:00 CEST, to hear expert panels discuss with presenters and get YOUR questions answered live from the studio.
Even more Late-Breaking Science in the channels and on-demand programmes. See them all.
NEW! ESC Clinical Practice Guidelines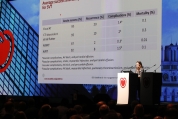 Four new ESC Clinical Practice Guidelines will be unveiled, presenting recommendations for clinical practice and better patient outcomes:
- Cardiac Pacing - Valvular Heart Disease - CVD Prevention - Heart Failure
Official presentations will be followed by interviews with Task Force Chairs and complemented by the Guidelines in Practice sessions.
Spotlight: Sudden Cardiac Death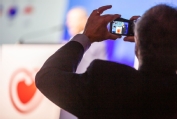 Sudden Cardiac Death is a major public health threat affecting individuals with and without known cardiac disease – from newborns to the elderly.
Dedicated sessions are featured in the programme through the spotlight track.
COVID- 19 Dedicated Channel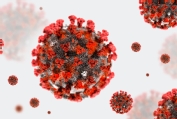 Over two days, sessions will cover the latest research and trials, as well as updates on vaccination and organisation of care from the renowned international experts.
NEW! Focus on Clinical Practice & Learning
The entire programme is developed to impact clinical practice and support life-long learning. However, two new channels have a specific educational focus, designed to support daily practice and preparation for exams and re-certification.
Cardiology Toolbox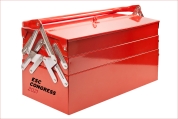 Didactic sessions to convey practical knowledge - for practicing cardiologists who want to refresh and improve their skills and for cardiologists in training. Choose your favourite sessions from a dedicated channel.
Core Cardiology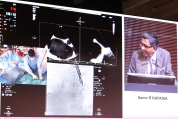 Educational track, developed in collaboration with the ESC Educational Committee, designed to give you a general update in all topics of cardiology.
Tune in to the dedicated channel to follow the entire track or pick the sessions based on your needs.
Throughout the channels
Guidelines in Practice - Designed to support cardiologists in the implementation of guidelines in their daily practices. Browse the sessions
How Should I Treat? - Let the experts show you different possible approaches to clinical case management. Browse the sessions
How-To : practical sessions to help your daily practice and bring you accredited knowledge and valuable education. Browse the sessions
Focus: Expert sessions and insights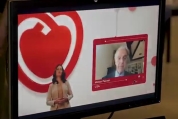 Meet the Experts: Practical solutions for everyday problems by using real-world approaches to guideline-driven care. Browse the sessions
Great Debates: Experts debate controversial issues in clinical cardiovascular medicine in an engaging and dynamic format. Browse the sessions
Symposium: In-depth discussion of recent or innovative developments in cardiology and related fields from renowned professionals to bring you up to date on the essentials in cardiovascular medicine. Browse the sessions
General Cardiology - Special Sessions
Dedicated programmes specifically designed for: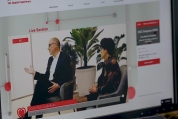 Physicians, Technicians and General Practitioners - Organised in collaboration with the ESC Council for Cardiology Practice. Browse dedicated sessions
Nurses and Allied Professionals - Organised in collaboration with the Association of Cardiovascular Nursing & Allied Professions and broadcast on the dedicated channel. Browse dedicated sessions
ESC Named Lectures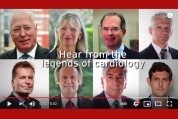 Prestigious European Society of Cardiology lectures by renowned leaders on population sciences, clinical cardiology, basic science, innovation and interventional cardiology.
Sessions moderated by leading experts and broadcast on the dedicated channel.
See more on 2021 Named Lecturers and Gold Medalists
Official Joint Sessions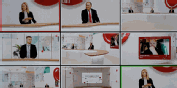 Sessions organised with major cardiovascular and other specialty organisations, as well as sessions with input from internationally renowned journals, ESC associations and councils.
NEW ! International Joint Sessions Channel
Cardiology around the world – Sessions organised in collaboration with International societies – broadcast on a dedicated Channel.
Additional time will be available to continue the discussions after the sessions.
Abstract-Based Programme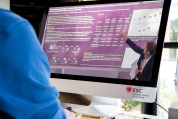 4,000 abstracts will be presented on a dynamic platform designed to enhance scientific exchanges and networking.
You can interact with abstract presenters and key opinion leaders in the live discussion rooms, as well as 'like', 'share' and comment on your favourites abstracts. Check those picked by the congress programme committee.
Live Abstract Sessions
Five topic related abstracts selected by the topic coordinator based on scientific merit and originality of the research to be given a live opportunity to exchange on the research and findings.
These will be featured in the new, live discussion rooms organised by topic and including a track dedicated to COVID-19 and Cardiovascular Disease research.
Highlights from the Young
Those sessions will acknowledge excellence in research from young cardiovascular healthcare professionals.
They will be featured in new, live discussion rooms. See the sessions
Advances in Science
A combination of top rated original research abstracts and a renowned expert state-of-the art lecture on the topic. They will be featured in the dedicated channel and will include dynamic exchange with the presenters in the Live Chat during the session. See the sessions
Award Sessions
Competing to win the Award ! 4 presentations will be scored on the following criteria - Originality, Scientific content, Presentation and Answers to questions.
Results of the competition will be announced during the Live Programme.
Young Investigator Awards
Selected for the outstanding quality of their work, four Young Investigators will present their original research in front of a jury as they compete for prestigious ESC Awards.
The awards will be focused on Basic Science – Clinical Cardiology – Thrombosis – Populations Sciences – Coronary Pathophysiology and Microcirculation – Sudden Cardiac Death (Spotlight of the Congress).
Nursing and Allied Professional Investigator Award
This award aims to recognise significant contributions from new investigators in cardiovascular nursing and allied professions at the European level.
e-Posters with commentary
It goes with a full set of interactive features allowing more networking opportunities.
The audience is invited to Like / Share / Comment / Contact the authors.
The "most liked" and "most viewed" e-Posters will be daily highlighted.
A selection of e-Posters will be identified as 'Congress Committee Choice' from a member of the Congress Programme Committee. Presenters will have the opportunity to exchange online with these experts who will champion their selected ePosters See the selection
ESC Young Community will also be animating the ePoster platform to stimulate interaction and networking online.
Register
Be part of the cardiology event of the year. An event like no other. Register by 30 June for the best savings and receive free access to the on-demand content until 13 September.