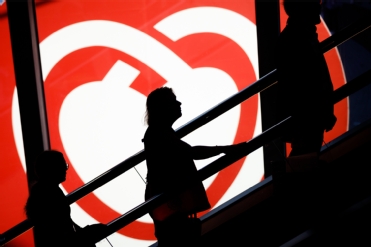 The European Society of Cardiology (ESC) supports the future of cardiovascular medicine. Each year the ESC provides €2 million in grants, fellowships, and scholarships.
These grants encourage research and support the development of professional careers in the fight against cardiovascular disease.
Recognising that the current regulatory environment is likely to impact the direct sponsorship of clinicians and scientists to congresses, the European Society of Cardiology is offering 300 educational grants for ESC Congress 2020 in Amsterdam.
Educational grants are offered to healthcare professionals, clinicians and researchers who have limited access to funding or difficulties obtaining financial assistance to attend the congress.
Successful applicants will receive €850 towards the costs of travel and accommodation and will benefit from a free congress registration.
There is no age limit. The applicant must complete all application mandatory fields and upload a CV, as well as a copy of an identity document.
The application period is now closed
Results notification: May 2020
Eligibility criteria

All healthcare professionals in the cardiovascular field who are ESC Professional Members may apply.
Priority will be given to applicants who are first authors or coauthors of research submitted to ESC Congress 2020, as well as to young cardiologists and those from lower- and middle-income member countries of the ESC.
Restrictions
Awardees from previous years (2017, 2018 and 2019) are not eligible to apply for an ESC Congress 2020 Educational Grant.
You cannot apply for multiple ESC Congress 2020-related grants within the ESC's grant offer. However, applying for a subspeciality, congress-related grant is not a disqualification.
Education at ESC Congress
ESC Congress is a unique opportunity for learning, exchange and practice enhancements. Over 32,000 delegates meet every year and make it the world's must-attend event in cardiology.
For additional information, please contact us.
Discover all the other grants from the European Society of Cardiology.