On behalf of the ACVC Board, we are delighted to announce that our ACVC congress is back as you know it – but even better. ESC Acute CardioVascular Care 2022 will be a new type of event taking place in Marseille and on your screen at home or at work.
Onsite in Marseille, and online everywhere!
The past 18 months have been a difficult journey for everyone, with uncertainty and disruption affecting all of us. We had to cancel our 2020 congress, but then we had a very successful 24-hour, online Acute Cardiovascular Care 2021 congress. While many praised the accessibility of the online congress, others missed personal connections, immersive conversations and networking.
We have therefore decided that most of what's in the Scientific Programme of our 2022 congress should be available for both onsite and online delegates, so you can choose how you want to attend.
For those of you who wish to join us in Marseille, we can assure you that the onsite event will provide an exciting space for networking, learning, and sharing, whilst respecting the highest sanitary measures for your comfort and safety.
If you cannot attend in Marseille, or just prefer to connect online, you will find a fully interactive online event, where you will learn from ground-breaking lectures, interact with colleagues and explore abstract discussion rooms.
The programme will include the most up-to-date research and lectures on important clinical questions related to acute cardiovascular care.
The call for abstracts and clinical cases is now open through 12 November 2021. We very much look forward to hearing about your latest research findings.
On behalf of the ACVC Board, we thank you for your unwavering trust and commitment through the difficult times. We are now ready for a new start and look forward to welcoming you in Marseille, and online wherever you are, for an ESC Acute CardioVascular Care 2022 like you've never seen before.
Christian Hassager, ACVC President
Konstantin Krychtiuk, Congress Chairperson 2022
Sergio Leonardi, Congress Co-Chairperson 2022
The 2022 edition offers in-depth scientific presentations by leading global experts, covering the entire spectrum of acute cardiac care, including: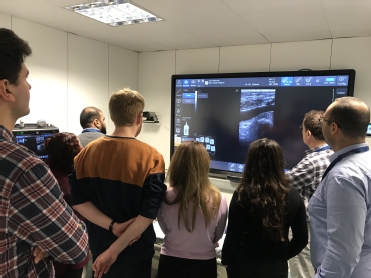 Acute coronary syndromes
Acute heart failure
Reperfusion and revascularisation
Mechanical circulatory support in shock or pre-shock, management of arrhythmias in the acute setting
Refractory cardiac arrest, acute venous thromboembolism
Cardiothoracic intensive care
Secondary prevention with a particular focus on antithrombotic therapy, lipid-lowering, and anti-diabetic strategies.
Abstracts and clinical cases submissions are open
Updates for lifelong learning and professional development
The Acute CardioVascular Care Association strongly believes in the education of healthcare professionals as part of lifelong learning, but also including those who are early in their career.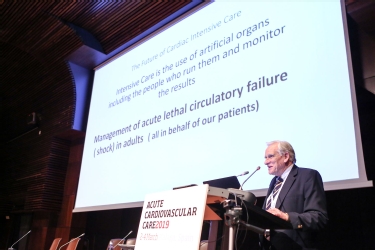 The congress will provide education and discussion for the next generation of clinicians and researchers, working alongside experts in the field, with the aim to promote the dissemination of knowledge and improve patient outcomes.
Education is a key mission for the Acute CardioVascular Care Association – forming one of the main pillars of the ESC.
Connection with your community
Join over 100 expert faculty, hundreds of abstracts and clinical cases presenters as well as institutional and industrial partners from around the world.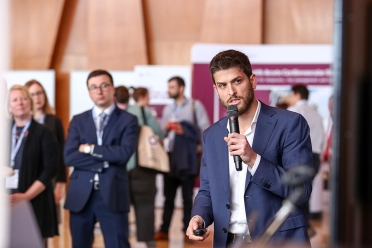 Make new connections through the interactive environment with colleagues in your profession:
cardiologists, intensivists, anaesthesiologists, internists, cardiac surgeons, nurses, paramedics and other allied professionals who care for acutely ill cardiac patients.
We look forward to seeing you onsite in Marseille and online around the world from 18 to 20 March 2022.
The Association for Acute CardioVascular Care of the ESC
Continuing Medical Education (CME) Credits
ESC Acute CardioVascular Care 2022 will be submitted for accreditation to the European Accreditation Council for Continuing Medical Education (EACCME®).