One of the many benefits ACVC Silver Members received is the year-long access to your congress resources on ESC 365, the cardiology knowledge hub.
Review abstracts, slides and video on ESC 365
Not yet an ACVC Silver member? Join us now.
See you next year in Marseille & Online from 24 to 26 March 2023. It's not too early to start planning. Save the dates!
Christian Hassager, ACVC President
Konstantin Krychtiuk, Congress Chairperson 2022
Sergio Leonardi, Congress Co-Chairperson 2022
The entire spectrum of acute cardiac care
The congress offers in-depth scientific presentations by leading global experts, covering the entire spectrum of acute cardiac care, including: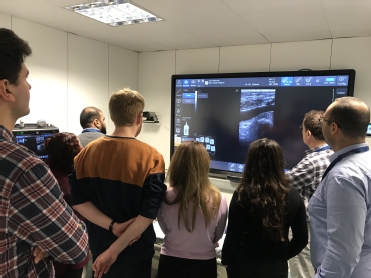 Acute coronary syndromes
Acute heart failure
Reperfusion and revascularisation
Mechanical circulatory support in shock or pre-shock, management of arrhythmias in the acute setting
Refractory cardiac arrest, acute venous thromboembolism
Cardiothoracic intensive care
Secondary prevention with a particular focus on antithrombotic therapy, lipid-lowering, and anti-diabetic strategies.
Updates for lifelong learning and professional development
The Acute CardioVascular Care Association strongly believes in the education of healthcare professionals as part of lifelong learning, but also including those who are early in their career.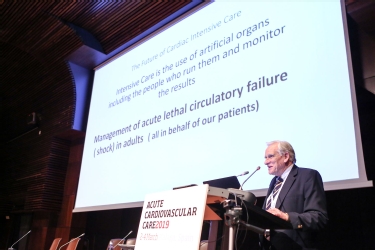 The congress will provide education and discussion for the next generation of clinicians and researchers, working alongside experts in the field, with the aim to promote the dissemination of knowledge and improve patient outcomes.
Education is a key mission for the Acute CardioVascular Care Association – forming one of the main pillars of the ESC.
Connection with your community
Join over 100 expert faculty, hundreds of abstracts and clinical cases presenters as well as institutional and industrial partners from around the world.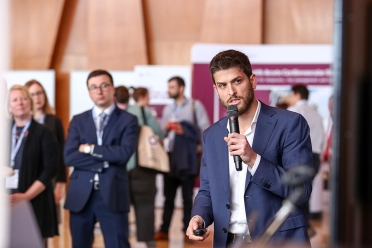 Make new connections through the interactive environment with colleagues in your profession:
cardiologists, intensivists, anaesthesiologists, internists, cardiac surgeons, nurses, paramedics and other allied professionals who care for acutely ill cardiac patients.
We look forward to seeing you again in Marseille & Online from 24 to 26 March 2023.
The Association for Acute CardioVascular Care of the ESC
Continuing Medical Education (CME) Credits
ESC Acute CardioVascular Care 2022 has been accredited by the European Accreditation Council for Continuing Medical Education (EACCME®) for a maximum of 16 European CME credits (ECMEC®s).